New Moon' Movie Stills: Meet the Volturi! new pic
People Magazine has New Moon stills of the Volturi that have never been seen before! A NMM.org reader sent in the magazine scan to us to share with all of you!
Jane's eyes make me want to rock back and forth in a corner and cry! Absolutely creeptastic!
Do you think they hit the hammer on the nail with the Volturi? We are missing Felix and Marcus from the pictures : (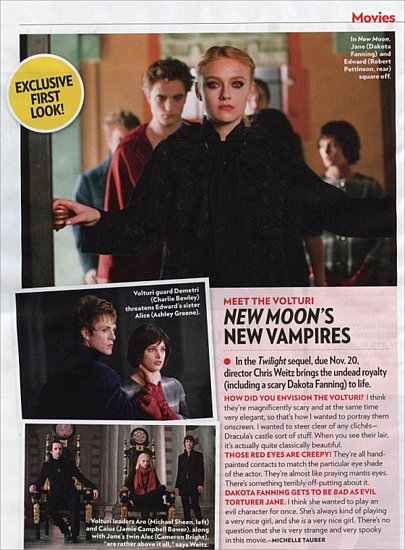 Saved to