Nutty Quinoa Bars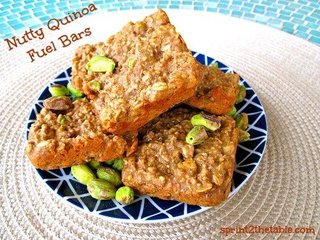 These energizing bars are not so sweet as to exhaust your palate during a workout or race, but just enough to complement the peanut butter.  The way the oats and quinoa softened during baking bring to mind a fudgy peanut butter.  I also loved having the bite from the larger pieces of nuts.
Bonus: They held together in a baggie during the race, and the extras have worked well frozen and reheated as a quick snack/yogurt topper.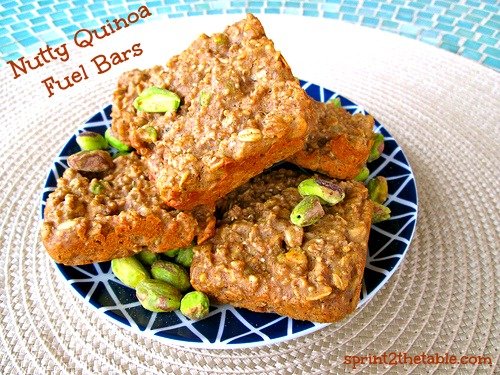 Originally posted on my blog, www.sprint2thetable.com.
Nutty Quinoa Bars
Ingredients
Nut butter
Coconut butter (melted)
Quinoa, cooked
Rolled oats
Protein powder
Chia seeds
Egg (or flax egg)
Nuts
Information
Category

Snacks
Saved to