Olivia's nursery update
This weekend we made a few tweaks to the room. We installed tiebacks from Urban Outfitters to the windows.  I also bought an exercise ball to assist during my labor. We finally got our Luca glider and my hubby hung the rest of the artwork.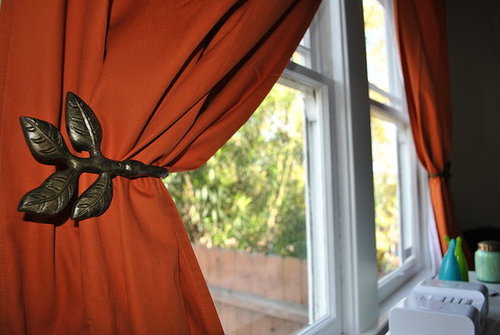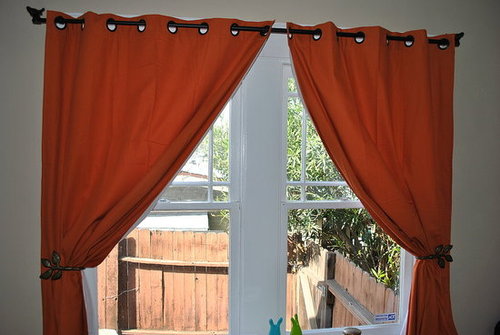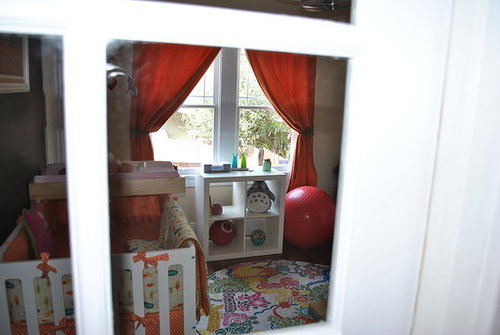 My hubby *an artist* just finished a painting for the nursery. It's our daughter fighting the non-ferocious sea creature!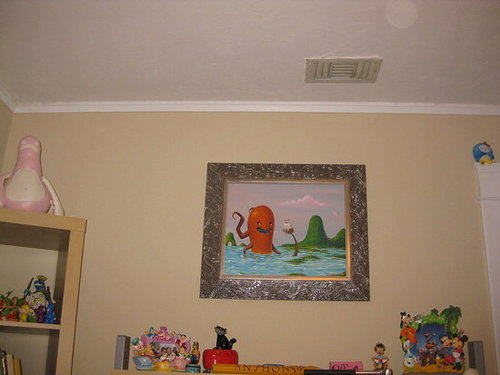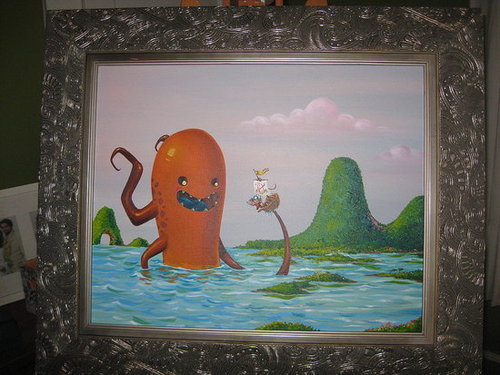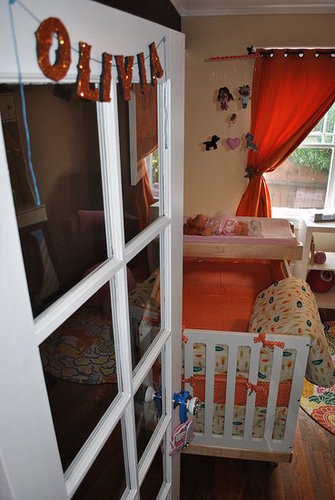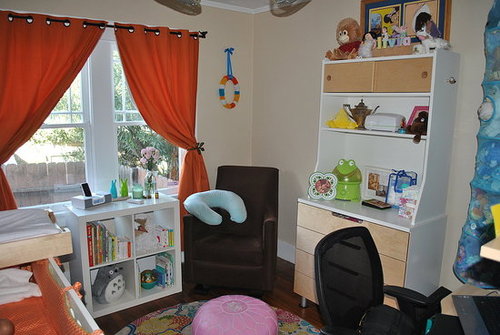 We are so happy her nursery is finished.
Saved to