Pan Seared Lemon Perch (Sole)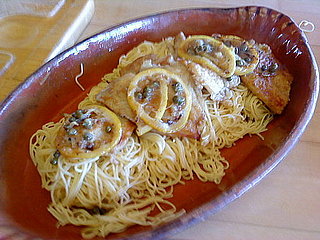 This recipe was modified from the Real Simple Magazine May 2006 edition. It is one of the ways we cooked the wonderful perch my Father and Brother caught while surf fishing on the Central California Coast (see photos below of fish right after they caught them).  This fish is part of a wonderful tradition while vacationing at a beach house with my extended family. We also fry it after dipping in corn meal and have fish tacos on other nights.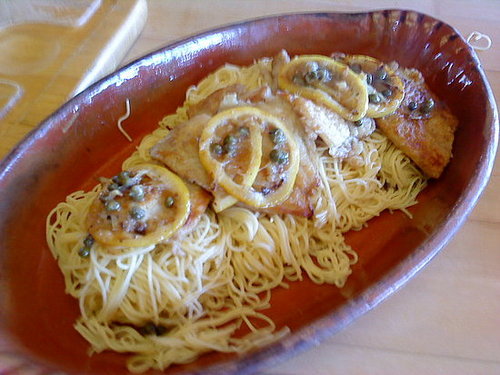 Ingredients
1/4 cup flour (or more)
4 Perch fillets (or sole or tilapia) or more
1/2 tsp. kosher or sea salt
4 1/2 T. unsalted butter
2 lemons, 1 ends trimmed, 1 juiced
2 T. capers, drained (recipe says to rinse but I say 'why?')
olive oil
1 12 oz can chicken or vegetable broth
Directions
Slice lemon into very thin circles and add them to a warmed skillet with 1 T. of butter. Cook until the lemon is lightly browned, about 2 minutes. Remove to a small bowl and take skillet off of heat.
Place flour on a plate. Season fish fillets with salt then coat them in flour, shaking to remove any excess; set aside. Melt 1 T. of butter in a large skillet over medium heat (you can add a little olive oil to give you more time before the butter starts to burn). Cook fish until it is opaque at thickest part and flakes easily (time depends on size and thickness maybe as little as 2 minutes each side). Do not crowd pan, cook in as many batches as necessary adding butter &/or olive oil as needed. If the flour begins to burn you may need to let the pan cool and wipe out with a paper towel before continuing to cook fillets.
Put cooked fish on a heat proof tray in a toaster oven (or regular oven) set at 250 degrees to keep warm. Over medium high heat add lemon slices back to skillet. Add capers, lemon juice and chicken stock and bring to a boil scraping up bits from the bottom of the skillet.
Place fish fillets on a serving tray (you may want to have cooked Angel Hair Pasta on the tray as we did or serve it on the side), then spoon about half of the sauce with lemon slices over the top. Serve with extra sauce.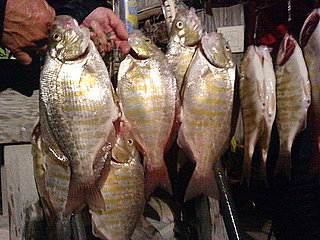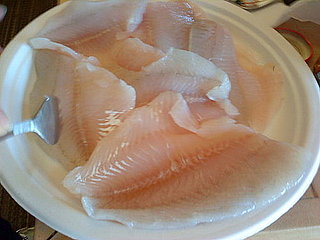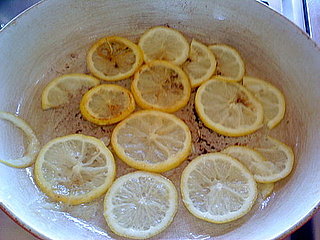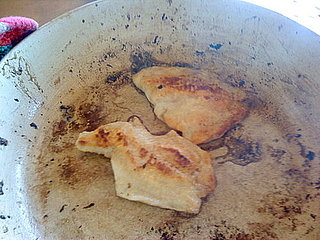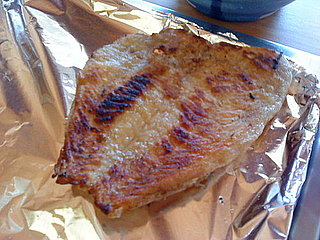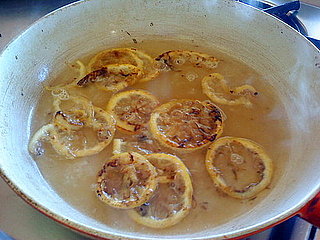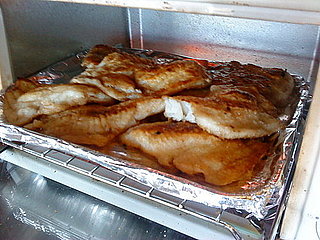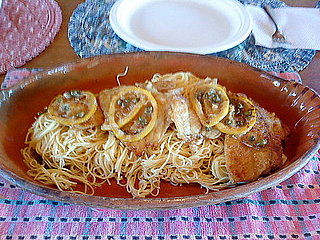 Information
Category

Main Dishes, Fish
Saved to