Paneer & Green Peas in a Tomato Gravy (Mutar Paneer)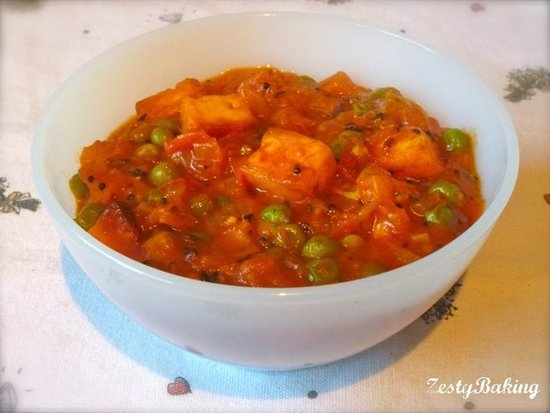 Mutter Paneer is a popular curry served in most Indian restaurants. It's a typical North Indian dish made with mutter (peas) and paneer (Indian cottage cheese) in a tangy tomato gravy. Here is my version of the dish...
Check out the recipe here.
Saved to