Pasta with Asparagus and Lemon Sauce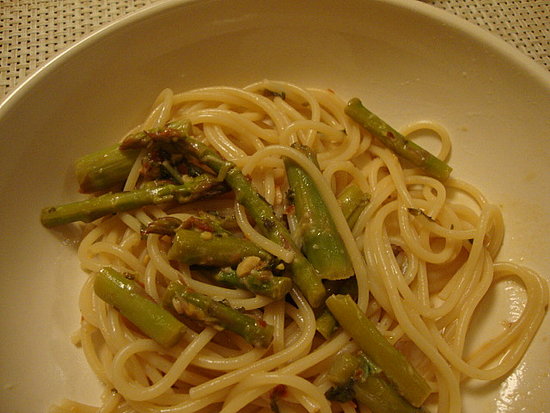 Chances are, you already have the ingredients for this light and easy meal. You can also add your favorite other veggies like broccoli, tomatoes or mushrooms.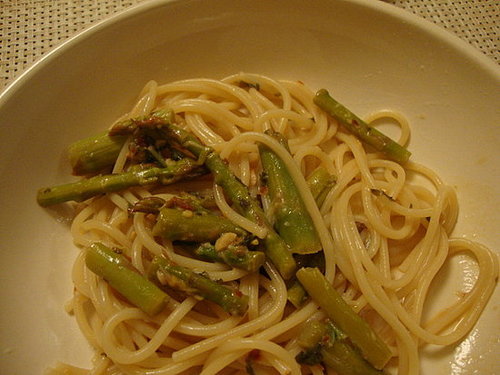 Original recipe
Pasta with Asparagus and Lemon Sauce
Ingredients
1-2 Tbs olive oil
2 tsp minced garlic
1/2 C chopped fresh parsley
3/4 C coarsely chopped fresh basil
1/2 C white wine
1/2 C lemon juice
1/4 C soy milk
1 to 1-1/2 tsp red pepper flakes
1 bunch asparagus, chopped into 2″ pieces
8-oz spaghetti
Directions
Steam the asparagus–about 15 mins. Cook pasta according to package instructions.  Heat the olive oil in a medium skillet and add the garlic, parsley and red pepper and cook for 3-4 mins. Add the steamed asparagus and saute for another 3 mins . Add the white wine and lemon juice–simmer until about 1/2 of the juices are cooked off. Stir in the soy milk and cook for 1 min. Stir in basil and cook a few minutes more.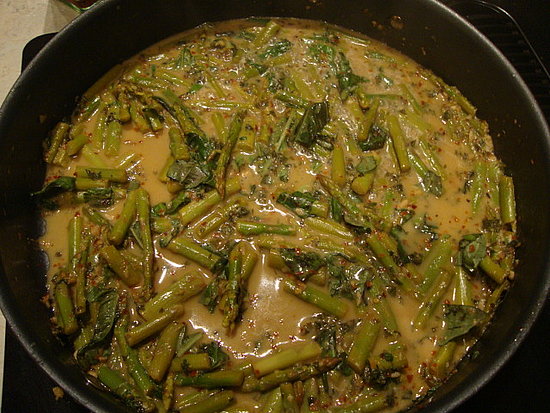 Toss with the pasta and if desired, top with vegan Parmesan cheese and enjoy!
Information
Category

Pasta, Main Dishes
Saved to