Peach Schn'apps'
Announcement.  I have come out of the cave and bought an iPhone.  No fear, I donated my former fartphone to the wolf pack.  Back to the announcement at hand. As with any cool iPhone owner I have been on the lookout for interesting applications. Or as those other iPhone too cool for school people like to call them... 'apps'. (Good grief).
The normal 'apps' downloaded are things like Facebook, Tweetdeck, Pandora, Google Earth etc.  But I like to think outside the box (or more like I get really freakin bored and have a short attention span).  So if you want to be cool like me (and I know you do) go now and click on your 'apps' store icon, search for the ones below and immediately download them. Each and every one of these are worth any price that is asked.  Trust.  Enjoy.
~Hella Funny~
Oh yes all you people who love 12 year old potty boy humor, this 'app' is for you.  I can think of so many places this 'app' would be useful and entertaining. None of which are appropriate.  But what fun is appropriate really?  There are so many great things about this like fart timer, phone farts when moved option, fart a friend and record a fart.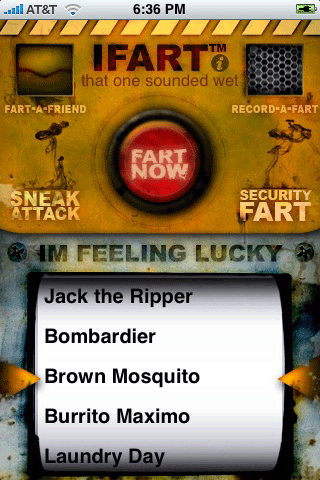 ~Bitchin~
Am I living in the year 2880?  Seriously?  Am I such a fogey that I have a hard time believing technology like this actually exists on (of all things) a portable communication device?  Wow.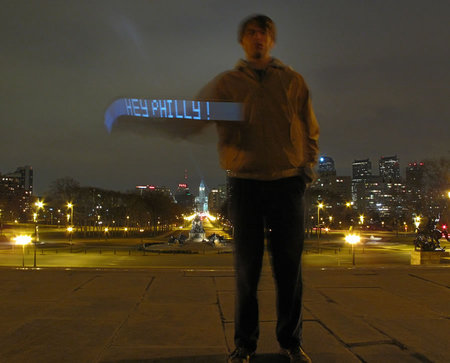 ~Mwahahaha~
When it comes to game playing I am all about world domination and playing God. Sure some people like games that reduce stress like those Bubble Breaker games or those that require finger agility like Ronaldo.  Not me, if I am going to spend my time playing I want to also feed my ego and soul.  Pocket God really does it for me and my favorite Pygmie activity so far is spearing them in underwater mode.  I particularly enjoy playing this while eating a pint of Moose Tracks ice cream. Life doesn't get much better than this.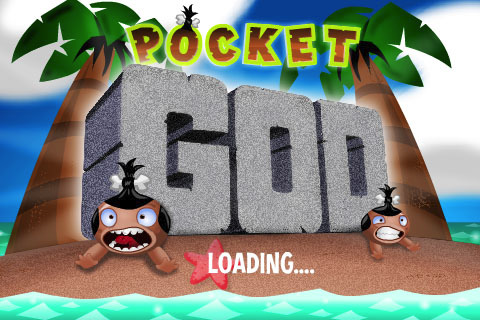 Saved to