Peanut Butter & Pretzel Truffles
18 oz jar creamy or crunchy peanut butter
1 1/2 cups crushed pretzels
1/4 cup crushed graham crackers
1/4 cup crushed Multigrain Cheerios
2 tbs crushed almonds
1 tb flax seed (optional)
Dolci Frutta chocolate shell or any other chocolate bark
 
Mix all of the ingredients besides chocolate thoroughly in a small bowl.  Freeze mixture for at least 30 minutes.  Roll into 1in. balls and place on a wax paper lined pan.  Usually get 30-40 balls.  Work fast because the heat of your hands make the balls sticky, it is peanut butter.  An ice cream scoop helped a lot with the ball-making.  Freeze the balls again to firm them up, you do not want them to break while dipping at least another 30 mins.  Dip the balls either fully or halfway depending on how sweet you want them.
This is a very versatile recipe, you can use just pretzels, any type of cereal, nuts, seeds, crackers--something with crunch.
Enjoy!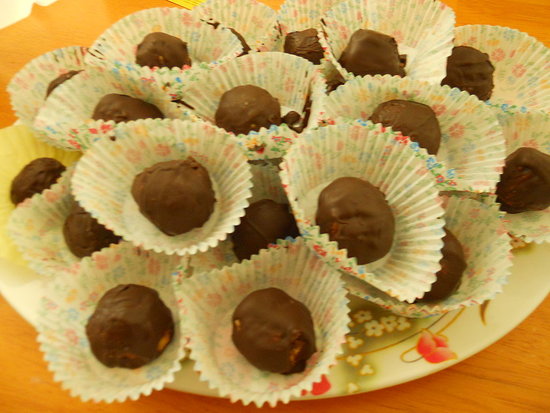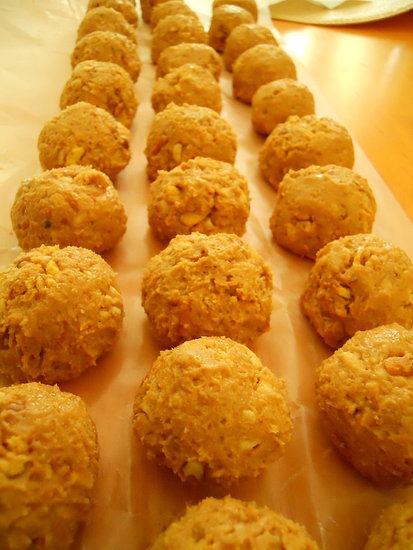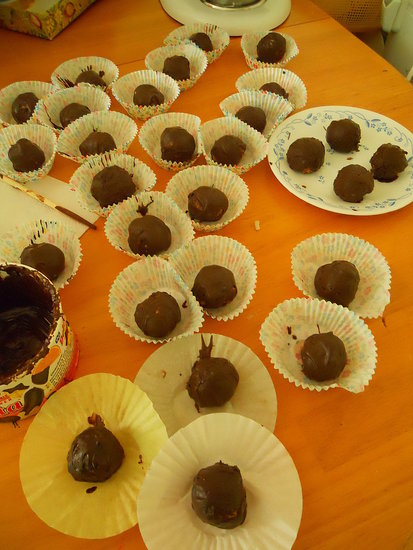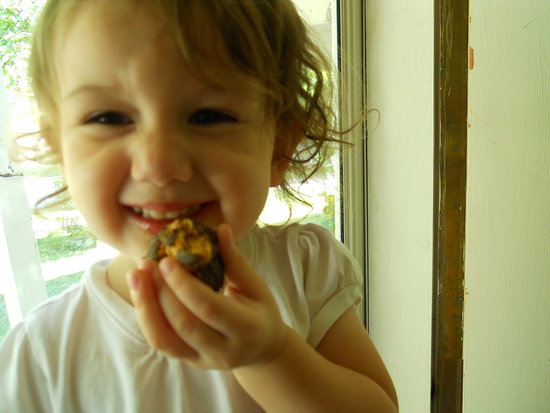 Saved to