Phoebe Rose, Celebrity Pug Meets Actress and Animal Advocate, Cloris Leachman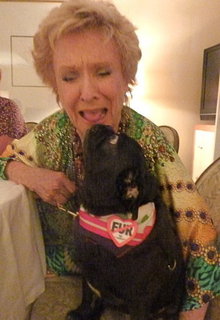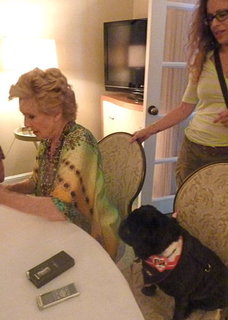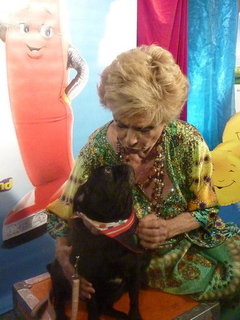 Soaring temperatures couldn't keep canine correspondent, Phoebe Rose from missing the press junket for the new kid's movie, The Oogieloves, starring veteran actress and animal rights advocate and Peta poster girl, Cloris Leachman.  Ms. Leachman travels with her Shitzu, Peony and most recently advocated for citizens' rights to document animal cruelty.
Miss Rose sat in on the "round table" discussion with Ms. Leachman, producer Kenn Viselman and members of the press - making kissy face with the star of Fox's comedy "Raising Hope" and enjoying the luxe pet friendly vibe of the Four Seasons Hotel in Beverly Hills.