Pippin!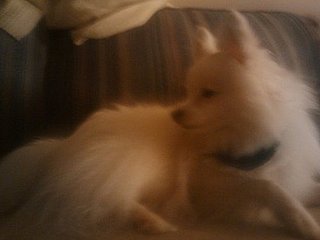 He was very alert at first...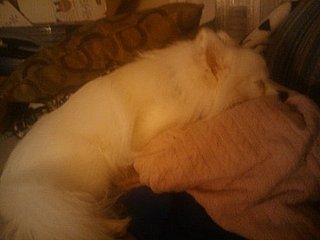 ...then he got a little tired.  It was a big day for him!
I got a dog last night!  I've been wanting one for a while, and everything just worked out well.  I saw him on the shelter's website on Wednesday, went on Thursday and met him, went back on Friday to officially apply, and went for my last adoption consultation yesterday.
(Sorry for the poor picture quality.  I took these on my phone yesterday!)
Saved to