Pistachio, Hazelnut & Chocolate Cookies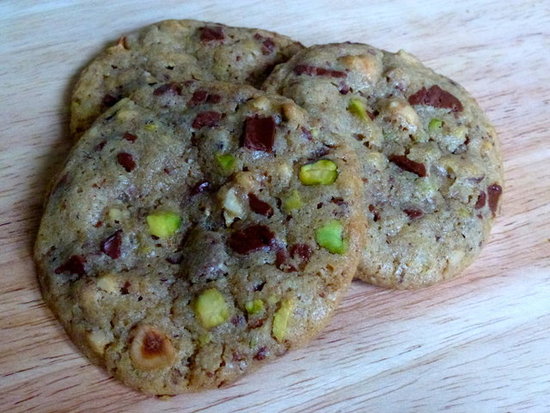 A couple of weekends ago, my niece and I attended a Pastry & Puddings Plus course at the Ashburton Cookery School in South Devon, UK. During the weekend course we learnt how to create all sorts of treats from Spelt Bread, Pecan Shortbreads, Tarts to Profiteroles and Eclairs. One of the tasty things we learnt to make were soft Millies style cookies. They are so quick and easy to make and you can customise the recipe as you want. I decided to take some into work as a birthday treat together with some Chocolate Orange Cake.
Check out the recipe on Zesty Baking.
Saved to