Plum Pretty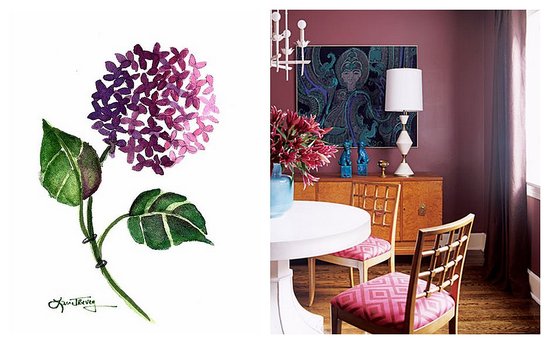 Color your home with the feeling of Fall. The wall in this dining room of this beautiful home in Charleston is painted in Jack Horner's Plum by Pratt and Lambert. Add this hydrangea watercolor as an accent for a pop of color.
For your wardrobe, more hydrangea in a beautiful puckered blouse to pair with this luscious plum colored bag.
... and more plum in the kitchen with this hand made trivet and mouth watering gingered blackberry and black plum shortcakes ... click here for the recipe!
See Bright Bold and Beautiful for links and more color inspiration.
Saved to