Portobellos with Tomatoes and Truffle Cheeze Sauce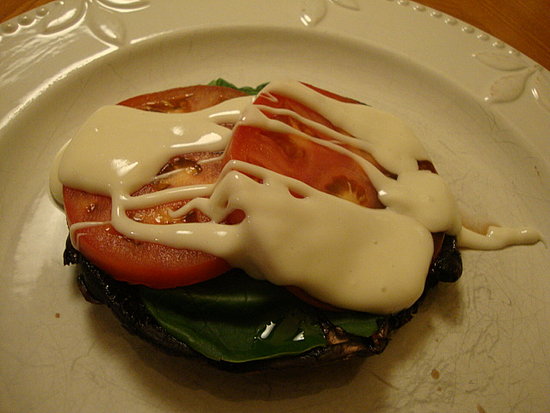 We got some beautiful portobellos and tomatoes from Green Buffalo Food Co. and this came together so fast. The truffle cheeze sauce is amazing! I could have eaten it with a spoon—it is rich, creamy and perfect for veggies, pasta, or by the spoonful!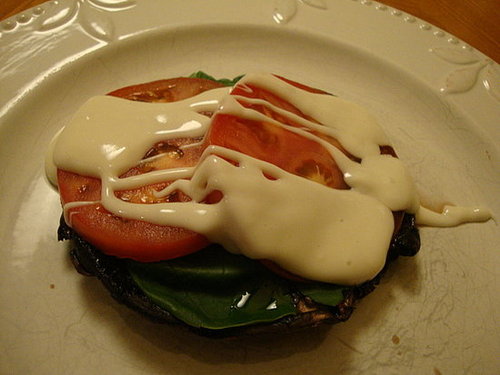 Original recipe
Portobellos with Tomatoes and Truffle Cheeze Sauce
Ingredients
1/2 Tbs olive oil
2 Portobello mushrooms, stem and gills removed
2-4 large basil leaves (I used spinach, but I think I'd prefer basil for more flavor)
4 tomato slices
Sauce:
1/3 C almond milk
1/2 C Daiya mozzarella
1/8 tsp (or less) white truffle oil
Directions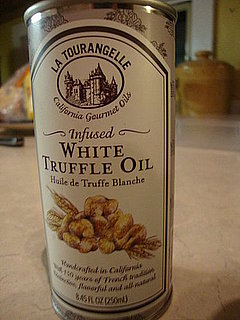 Heat the olive oil in a large skillet. Place portobellos, face down, in the pan and lightly saute for about 2 minutes. Turn over and saute the other side. Add the basil leaves and 2 tomato slices per mushroom. Reduce heat to low and cover.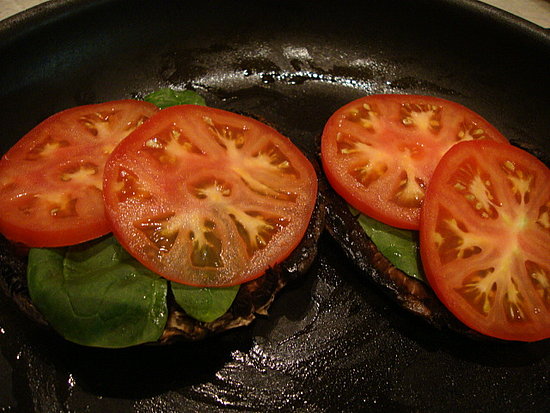 To prepare the sauce, bring the almond milk just to a boil, reduce heat to medium and whisk in the cheeze and truffle oil. Whisk until smooth—it'll only take a couple of minutes.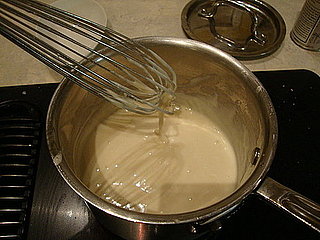 Serve the portobellos with sauce drizzled on top and enjoy!
Information
Category

Other, Main Dishes
Saved to