Premiere Magazine interview with full English Translation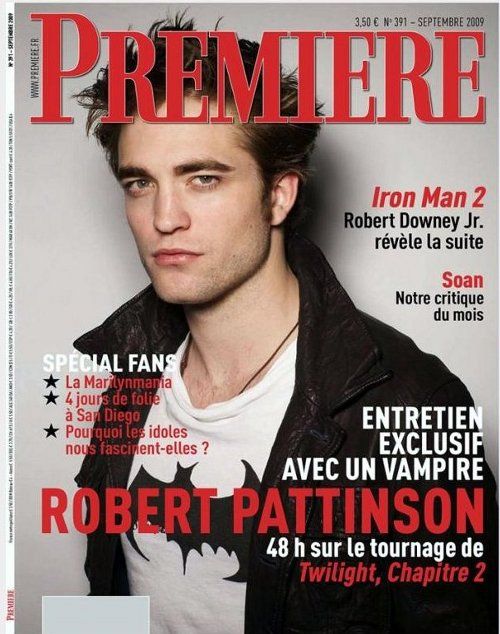 thanks to "thinking of Rob" who translate this to English:
"You wake up one morning and suddenly you're a star"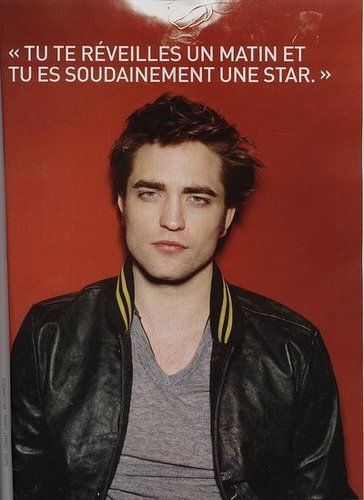 Sixth role in Harry Potter and the Goblet of Fire, 4 years ago, Robert Pattinson has become a walking phenomemon thanks to the Twilight Saga. For the vam(pire) or the best? (FP note: Pire in French means worst). Face-to-face interview with the hotest actor of the moment.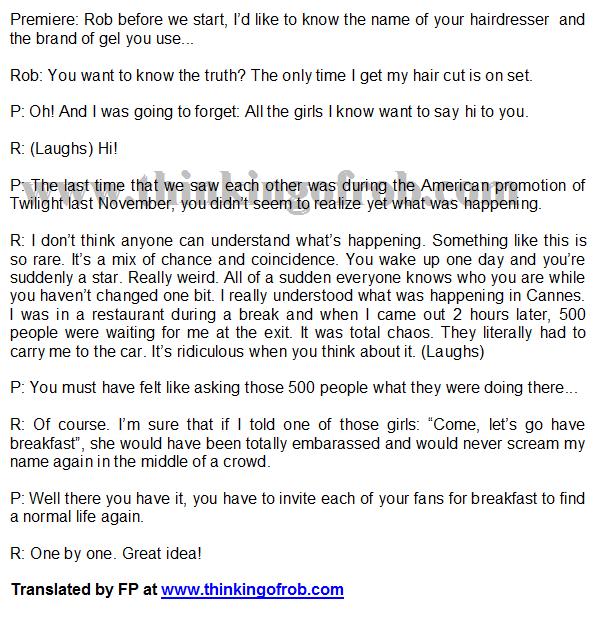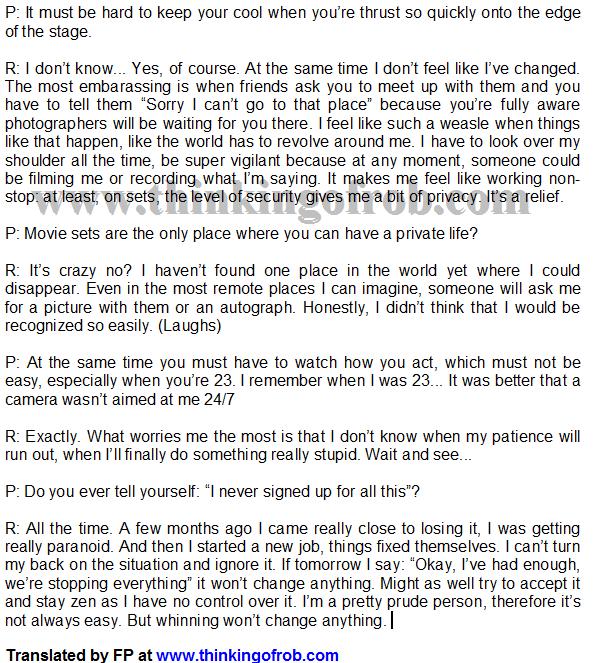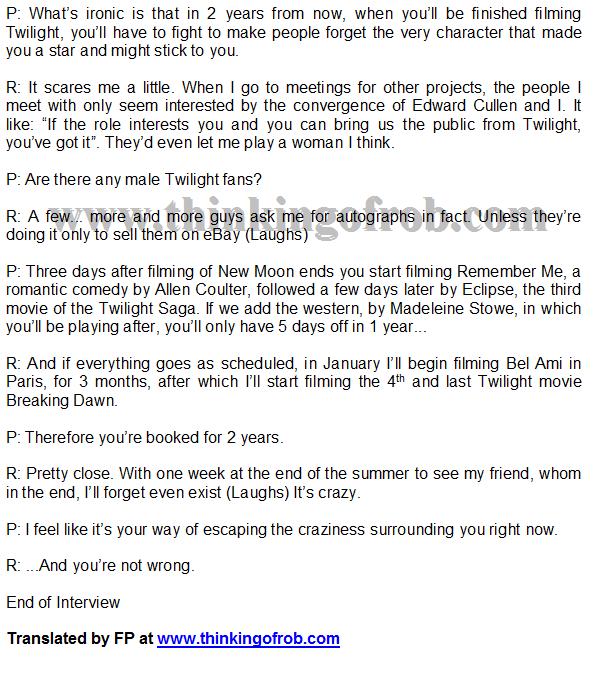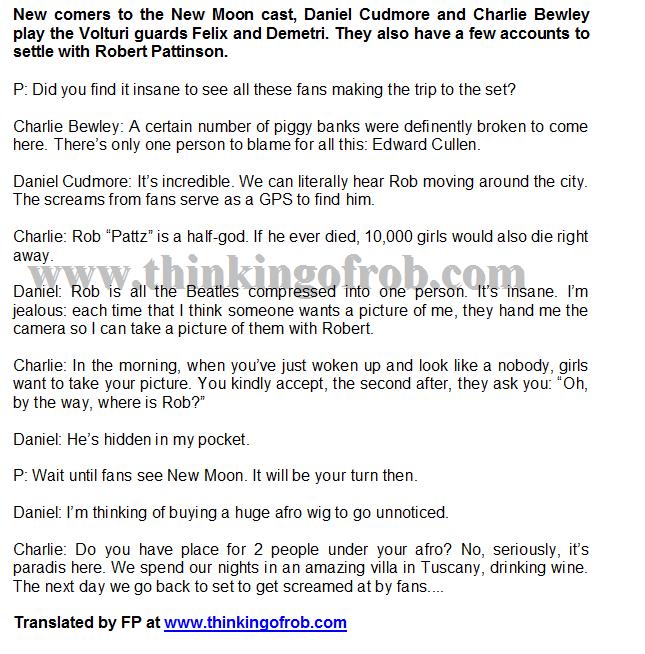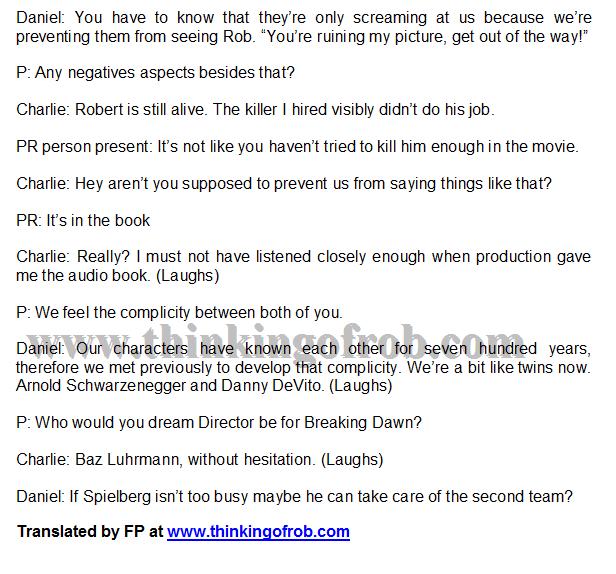 source: http://thinkingofrob.wordpress.com/2009/08/31/what-youve-been-waiting-for-premiere-magazine-scans/
Saved to