Prosciutto Wrapped Figs
My Boyfriend and I had a few people over for dinner last week and I needed to make something they could snack on while I was finishing up dinner.    These guys couldn't have been easier to make and they were so easy to just pop in your mouth.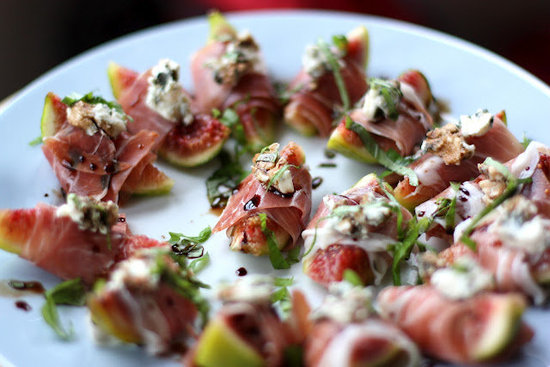 Prosciutto Wrapped Figs
4 figs, cut into sixths

8 slices of prosciutto, sliced into thirds long ways

2 tbsp blue cheese or gorgonzola

good aged balsamic vinegar

3 basil leaves, sliced very thinly
Wrap the prosciutto around each fig, crumble some blue cheese on top.  Drizzle the balsamic vinegar on top and garnish with the basil.
Saved to