Pumpkin Bread Pudding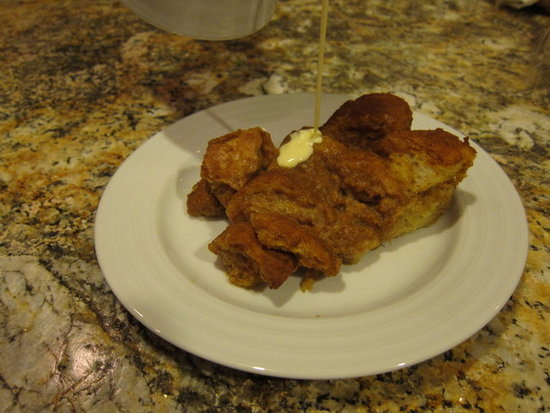 I am one of those true believers in pumpkin this time of year.  I literally think adding pumpkin to any recipe makes it better.  I've entered pumpkin adding season and made my first pumpkin dessert last weekend.  Pumpkin bread pudding topped with vanilla creme anglaise—an incredible recipe for autumn. 
For the recipe visit The Pilot's Daughter.
Saved to