Pumpkin Spice Granola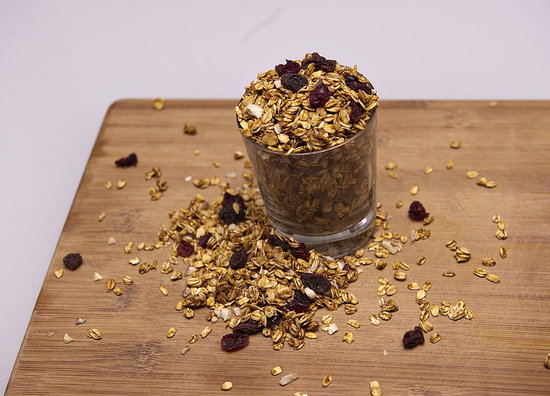 I have been waiting for this day for a long time. The start of October, and therefore, the start of put pumpkin in everything season. I LOVE pumpkin and I get spoiled because in J'Bay, it is part of daily life…something of a sweet potato, eaten in various forms, year round. But in Atlanta, GA…I'm not so lucky. Pumpkin makes its debut in October and then slowly fades away as January approaches. So, while pumpkin is here…I decided to celebrate it and feature pumpkin in every recipe through out the month of October!
If you don't like pumpkin, I'm sorry- this blog- this month just isn't for you. But for all of my fellow pumpkinaholics out there…this is going to be one tasty month!
I decided to start this years pumpkin journey with a fun, easy and quite tasty pumpkin spiced granola. I have been LOVING granola lately…so I decided to mix two of my favorites together and make crunchy, sweet and salty Pumpkin Spiced Granola.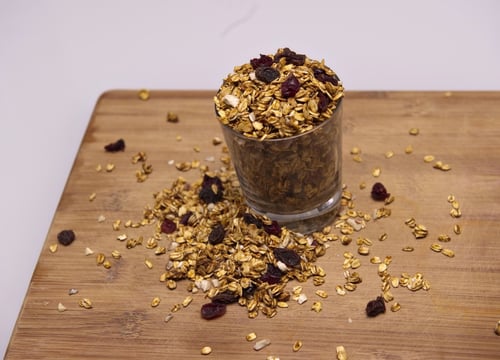 Ingredients
8 C Raw Whole Oats
1/2 can pure pumpkin
5 T brown sugar
2 t cinnamon
1/4 t ground ginger
1/4 t ground nutmeg
1 t salt
1 egg white
Directions
Preheat the oven to 300 degrees. In a bowl, mix pumpkin, brown sugar, cinnamon, nutmeg, ginger, salt, and the egg white. Pour the oats into a large mixing bowl.
Pour the pumpkin mixture on top of the oats.
Using a large spoon, or your hands, mix everything together very well! Pour the oat mixture onto a cookie sheet (I spray mine with coconut oil).
Bake the oats at 300 degrees for 15 minutes and then gently mix. Bake for another 20 minutes. Remove the oats from the oven and allow to cool COMPLETELY!
Once the oats are cool, mix in your favorite nuts and fruit. I used almonds, raisins, and cranberries.
Store in cool, dry place in a well sealed container.
Information
Category

Breakfast/Brunch, Granola
Saved to