Quinoa Stuffed Acorn Squash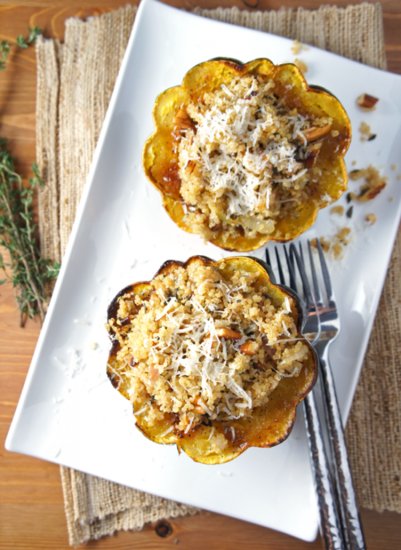 You guys, I know Spring is coming up pretty quick, and squash is starting to dwindle down from the Grocery stores, but you can still find it. So stock up on the acorn squash to make this before it's too late. You. Won't. Regret. It.
Because who doesn't have quinoa lying around in the cupboards these days? Did you know that the Food and Agriculture Organization of the United Nations declared 2013 the "International Year of the Quinoa?" Yep, Whole Foods said so. So let's embrace it by making this super simple and super delicious recipe. 
Head to my blog for the directions and ingredients! http://www.lefork.com/2013/02/05/quinoa-stuffed-acorn-squash/
Saved to