Quinoa and tofu-dieters, vegans and food lovers delight!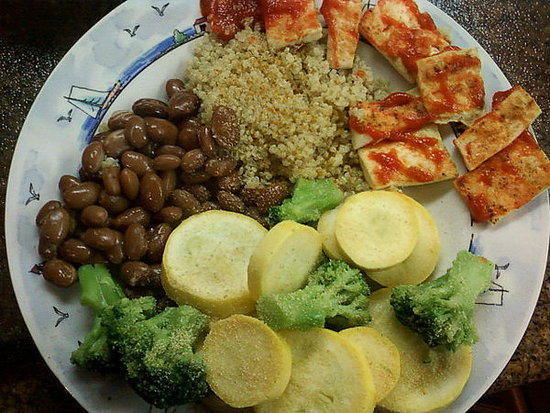 1/2 cup of regular Quinoa with a splash of garlic powder and curry powder
1/2 cup of pinto beans
Firm tofu cooked over the stove just until golden brown with Sriracha hot sauce on top to give it a tasty kick!
Yellow summer squash and broccoli steamed
So yummy!
Saved to