Raspberry Cabernet Sorbet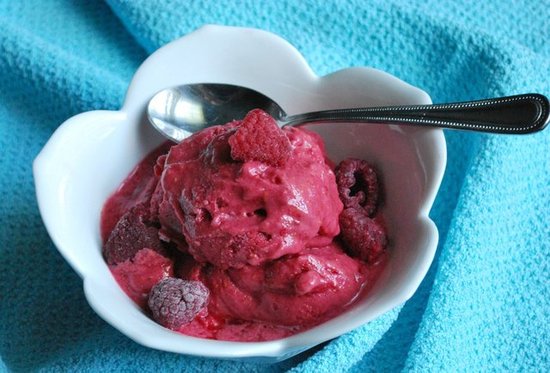 This dessert is absolutely perfect for summer.  It combines two of my favorite things - red wine and icy sorbet.  This sorbet is different than the typical sorbet as it contains some dairy, but the ingredients easily come together and you end up with a bright and delicious berry sorbet.  The cabernet adds a nice layer of flavor and also helps break down the raspberries.  Next time you are craving a cool and refreshing treat I highly recommend you try this boozy sorbet!
For the recipe visit my blog Cheese Please - http://cheesepleasebyjess.blogspot.com/2012/07/raspberry-cabernet-sorbet...
Follow me on Twitter @CheesePlease531
Saved to