Red Cabbage Slaw with Truffle Dressing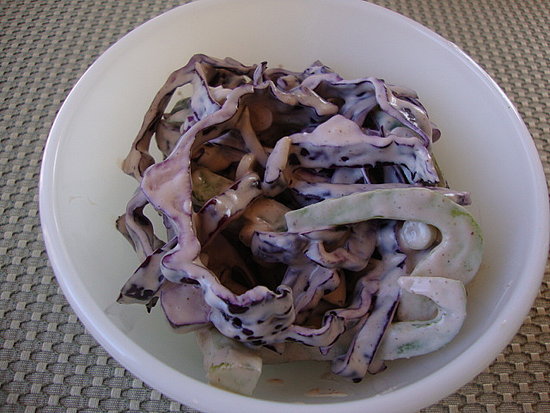 I've had this recipe in mind for a couple of weeks since we received a red cabbage from Green Buffalo Food. Every time I opened the fridge, it would remind me that I have to make something with it, and soon. Even after two weeks (and being organic) I was shocked that it was still in great condition. Whew!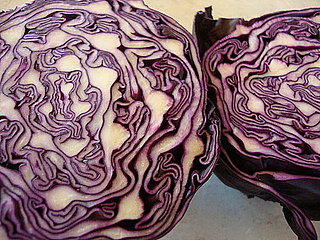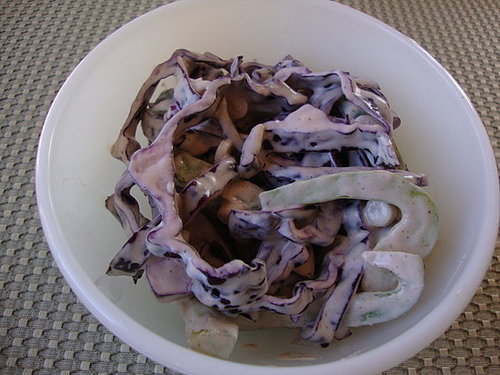 Original recipe
Red Cabbage Slaw with Truffle Dressing
Ingredients
SLAW:
1 red cabbage, sliced, then chopped
1 bell pepper, any variety, sliced thin
6-8 green onions, sliced
DRESSING:
1/2 C Vegenaise
3 Tbs Tofutti sour cream
1 Tbs nutritional yeast
1 Tbs balsamic vinegar
1/2 tsp truffle oil
1/2 tsp celery salt
1/4 tsp dry mustard
1/8 black pepper
1 Tbs water
Directions
In a large bowl, combine the cabbage, bell pepper, and green onions. In a smaller bowl, whisk together all of the dressing ingredients. Pour the dressing over the cabbage mixture and coat well. Enjoy!
Information
Category

Vegetables, Salads
Saved to