Rob - Mr. Moneybags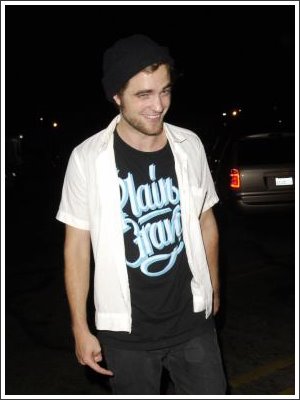 Vanity Fair just published its list of Top Moneymakers of 2009 and he came in #35 on the list.
Let's break it down shall we?
$7.5 million: The Twilight Saga: Eclipse (fee for starring in upcoming third installment of vampire franchise)
$5 million: The Twilight Saga: New Moon (fee for starring in second installment)
$4 million: Remember Me (fee for actually starring in a non-Twilight film)
$1.5 million: New Moon (back end, based on worldwide gross of $661 million)
TOTAL ESTIMATED EARNINGS: $18 MILLION
What Rob spent his money on last year:
Clothes: $0
Cars: $0
Rent: $0
Hair: $0
Cigarettes & Booze: $6 grand. Except for the months he filmed "Remember Me'. His character smoked so the film company probably paid for his ciggies.
Plane flights: $0 (everywhere he flew was paid for my his production company because he was doing something movie related. He didn't travel home at all last year.
Entertainment: $0 (come on he doesn't pay to go to clubs let's be real)
Food: $0 (see entertainment)
Personal Care: $0 (even if he does have hair products and such I am sure he just gets the stuff from movie sets)
Prophylactics: $0 (moving on I don't want to think about that one)
Grand Total: $6 grand
Leaving Rob with a total amount of: $17,994,000.00
So in conclusion I don't agree with Rob being #35 on the list. He should be much higher just because he doesn't spend any money. You know James Cameron probably lives in opulence and spends a ton of his money.
Rob you are fantastic. :)
(Please note: Yes, I do realize a percentage of his earnings go to his manager, agent etc and he probably spends on other people and hopefully charities. Quit overanalyzing and picking this apart why don't you? I surely didn't :p )
Saved to