Robert Pattinson Gets Flipped Off :)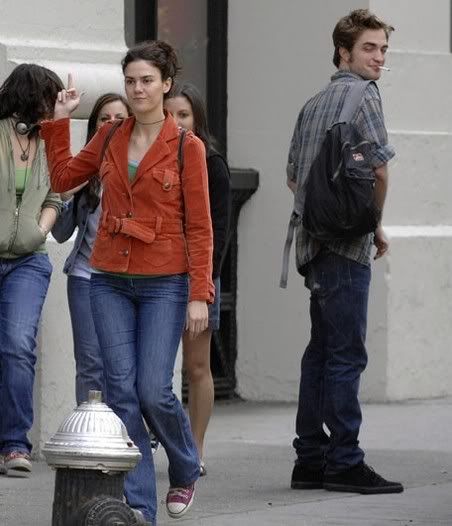 Not in real life of course, I mean who would want to do that? These are photos taken by RPattz/Robert Pattinson (via ROBsessed) of Robert Pattinson filming a scene for his film Remember Me. Love that little knowing smirk Rob is giving while being flipped off.
sourcs: http://socialitelife.celebuzz.com/archive/2009/06/16/robert_pattinson_ge...
Saved to