Rowdy Products : The Boardwalk Bowler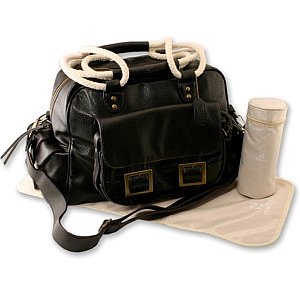 Rowdy Diaper bags are designed with the active and fashionable parent in mind. They come with a spill-resistant, removable liner that is washable and interchangeable. Also included is a sleek changing pad and an insulated bottle holder. Each bag also incorporates a removable clutch purse that keeps Mom's stuff clean and separate for a quick drop-off at the sitters or a run into the grocery store.
Rowdy Bowler Additional Features:
* Removable/washable liner * 2 interior zipper pockets * 2 interior mesh pockets * Interior key clip * Interior cell phone pocket * Exterior zipper pocket * durable pebble grain material * bag dimensions: 20 in. x 10.5 in. x 7.25 in. * purse dimensions: 11 in. x 5.25 in. x 2.5 in.
Read More
Saved to