Sauteed Oyster Mushrooms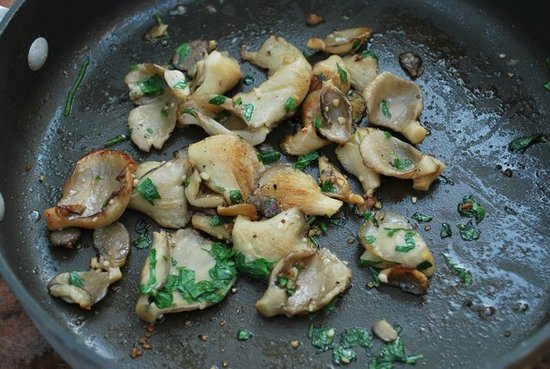 Oyster mushrooms are mild in taste, yet almost have a sweetness to them. This delicious saute is simple and makes for an impressive side dish.  If you are a fan of mushrooms and looking to try something different give these a shot!
For the recipe, visit my blog Cheese Please http://cheesepleasebyjess.blogspot.com/2012/11/sauteed-oyster-mushrooms....
Follow me on Twitter @CheesePlease531
Saved to