Savory Asparagus Tart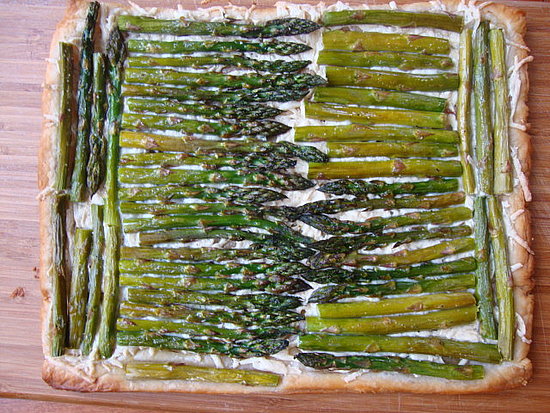 When I open my own vegan restaurant, this tart will be a signature item on the menu! And look, I'm sharing my secret recipe with all of you now! The Husband was on a conference call when I took this out of the oven and took a bite. You have no idea how difficult it was to not eat his portion; he would have never known. But of course, I couldn't do that to him—it's a recipe you'll want to share and enjoy with others.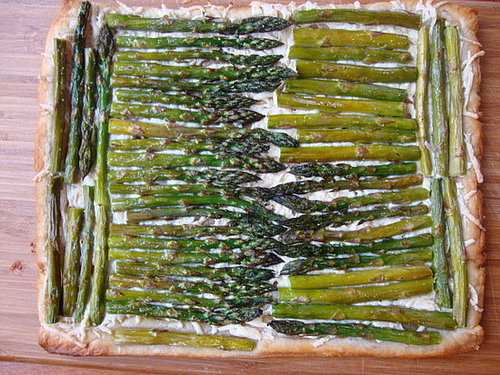 Original recipe
Savory Asparagus Tart
Ingredients
1 puff pastry dough, thawed
1 C Daiya or other vegan cheeze, shredded
1 bunch asparagus
2 Tbs olive oil
1-1/2 tsp truffle oil
Salt and pepper, to taste
Directions
Preheat oven to 400. Roll the pastry sheet out to about 11″x7″. Place onto a baking sheet. Using a fork, puncture the dough all over.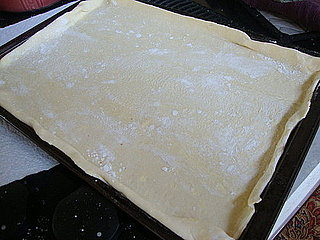 Bake for 5 minutes, or until it begins to brown. You may need to press down on the dough with a spoon if it puffed up in places.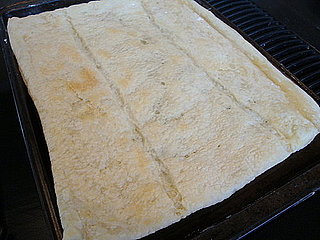 Sprinkle the cheese onto the dough, then line the asparagus—close together—on top. I just cut the stalks in half (after cutting of the thick ends) and placed them like so: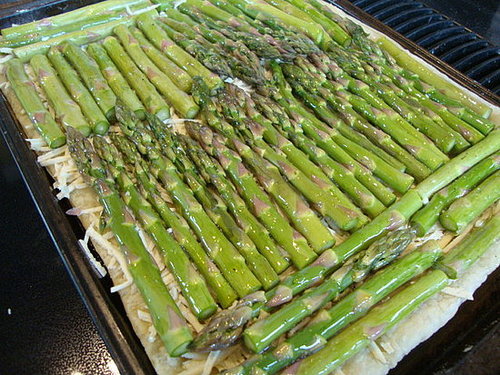 In a small bowl, whisk together the olive oil, truffle oil, salt, and pepper. Brush the mixture onto the asparagus , thoroughly coating the tops. Bake for 20 minutes, or until the edges of the tart begin to brown. Remove from the pan (I used two spatulas on either end) and transfer to a large cutting board. Cut into squares and enjoy!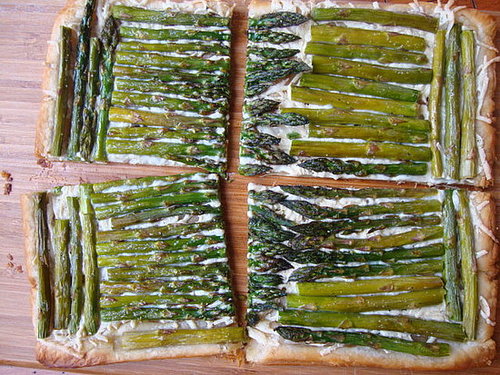 Information
Category

Vegetables, Appetizers
Saved to