Scarlett Johansson on Her Avengers Wardrobe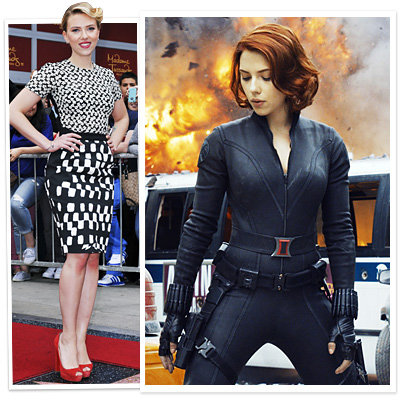 The Avengers hits theaters today,and we caught up with Scarlett Johansson to get the inside scoop on her superhero wardrobe. The actress said she really started to feel like her character Black Widow as soon as she dyed her blond strands fiery red. "When I dyed it back to that color for the film it was like, 'Alright! Here we go!'" she told reporters at the the movie's Hollywood premiere. "I love that the red hair is associated with this character. It's now kind of her trademark." Get more details on Johansson's Avengers look by clicking through the gallery.
— Lindzi Scharf
www.instyle.com

Scarlett Johansson on Her Catsuit
"The first time I tried it on, I had to do a high kick the entire scene," Johansson told reporters of her catsuit. "I was like, 'We need to reinforce these seams.' There's a lot of bending and sliding and rolling and all that stuff. The suit's got to be tough."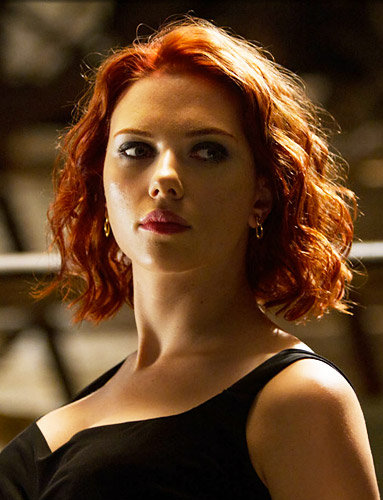 Scarlett Johansson on Fight Scenes
"It's agony!" the actress said of learning the film's complicated fight scenes. "When you first start doing your fight choreography and you're using a styrofoam pole, you're wielding it around like a wushu stick. Then all of a sudden you have this huge metal piece. When you wield it, it hurts more. When you get hit with it, it hurts more. It's hard, you know?"
 

Joss Whedon on Scarlett Johansson's Red Hair
"That short red bob is a noir look," the movie's director said. "I'll always love that."
 

Joss Whedon on Scarlett Johansson's Catsuit
"The thing about the suit is it has to be gorgeous," the film's director said of Scarlett Johansson's catsuit. "It has to be functional.You want her to look as good as possible, but you also want to believe that that's the best thing she could be wearing."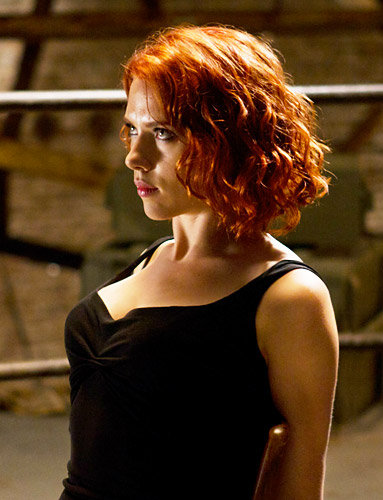 Joss Whedon on Scarlett Johansson's Catsuit
"It feels a little bit protective," the director said. "It has an armor element to it, but it's also sleek. Scarlett looked great in it."
Saved to