Scented nails courtesy of Tuff Scent
Feeling a little adventurous with your nailpolish? Take a look at Tuff Scent. They offer an array of scented nailpolishes, some sparkly, some standard colors (pink, red) and not so standard (blue, brown etc.), and even clear. In other words there is something for everyone. How long does the scent last? For me it lasted about 24 hours.
 
 
Wisdom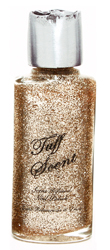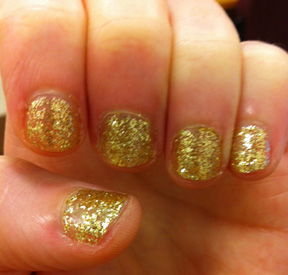 How cute is that bottle? Wisdom has a grapefruit scent. The consistency is a very chunky shiney gold glitter. I absolutely loved it. It sort of reminds me of my dance recital days as I most often was wearing something sparkley gold. This is a ridiculously fun polish to wear. The compliments were endless.    
Wish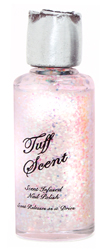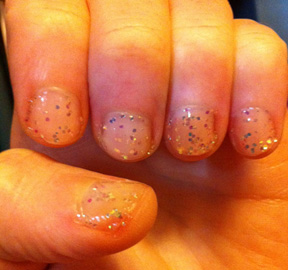 Wish is pear scented. Can you tell I gravitate toward fruit scents? Check out the sparkle factor, all I could think of is pixie dust. Wish has holographic chunky glitter in a clear gloss. The gloss has a high shine which is good (no top coat is needed) because I have the ingrained habit of always using a topcoat which would defeat the whole purpose of using Tuff Scent.    
I highly recommend
Tuff Scent
. Big bonus is that they offer free shipping on all orders. Happy shopping ladies!
Saved to