Seitan Meatballs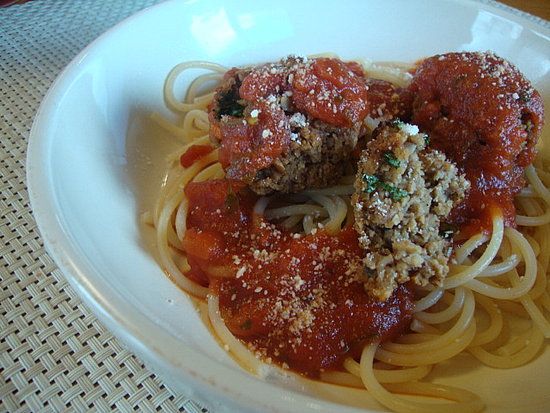 One bite and these "meat"balls were an instant favorite that I'll be making often. They're actually quite easy to make and prep time was only about 10 mins at the most. The recipe is from Vegetarian Times and includes a sauce recipe, which I didn't have time for, so I just used jarred sauce. Already looking forward to the leftovers for lunch tomorrow…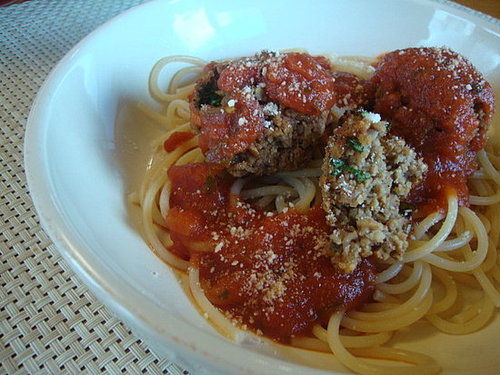 Vegetarian Times--Healing Foods Cookbook
Seitan Meatballs
Ingredients
1-16-oz pkg. seitan (I used 2-8oz pkgs of Westsoy's beef-style seitan–in the red box)
1/2 C pecans
1/2 C whole wheat breadcrumbs (used regular–couldn't find whole wheat)
1/4 C chopped fresh parsley
1/4 C chopped fresh basil
1/8 tsp dried oregano
3 cloves garlic, minced (1 Tbs)
3 Tbs olive oil, divided
1 tsp low-sodium soy sauce
1 tsp egg replacer powder
16-oz pasta
1 jar of your favorite spaghetti sauce
Directions
Preheat oven to 400. Coat baking sheet with cooking spray (I used foil and sprayed that–baked-on cooking spray is a pain to scrub off of  baking sheets)! Crumble seitan in food processor . Add pecans; pulse to blend.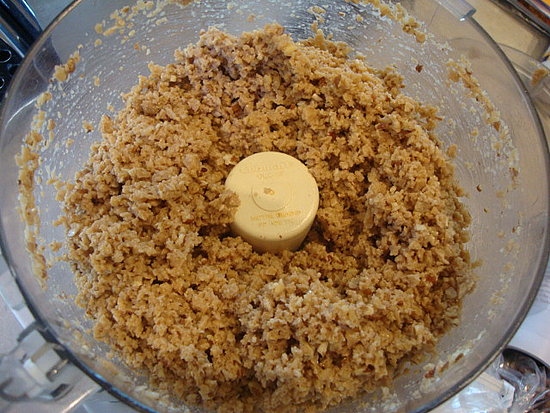 Transfer to a bowl. Stir in breadcrumbs, herbs, garlic, 1 Tbs olive oil, and soy sauce. Whisk egg replacer with 1/4 C water until frothy; fold into seitan mixture.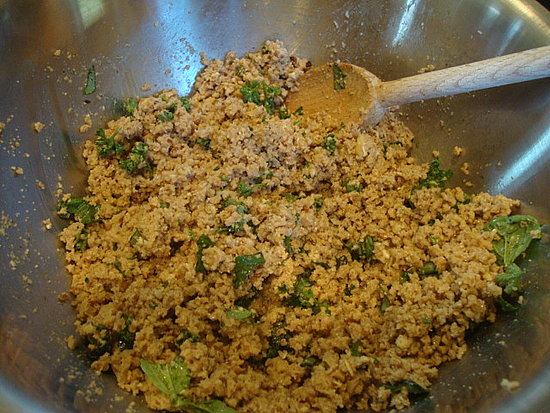 Shape mixture into 18 (I got 20) balls. Place on prepared baking sheet, and brush with remaining 2 Tbs oil.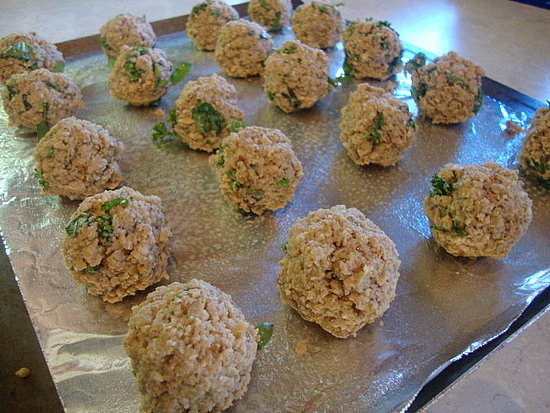 Bake 20 mins, turning once, or until crusty and lightly browned. I didn't bother turning them and they turned out great.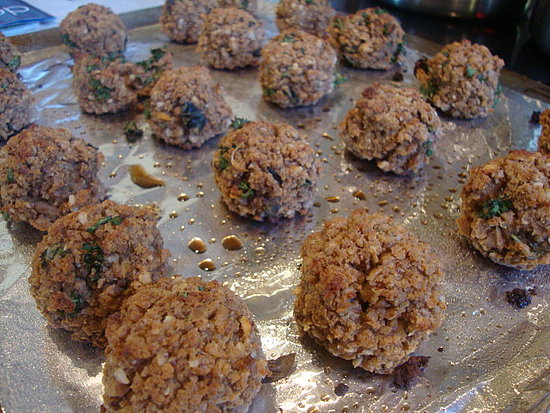 Meanwhile, cook pasta according to package instructions. Drain and divide among serving bowls. Top with sauce and meatballs. Enjoy!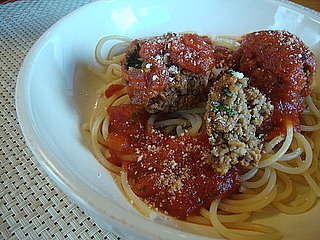 UPDATE: These made GREAT meatball sandwiches!
Information
Category

Other, Main Dishes
Saved to