The Woman to Watch at NYC Marathon: Shalane Flanagan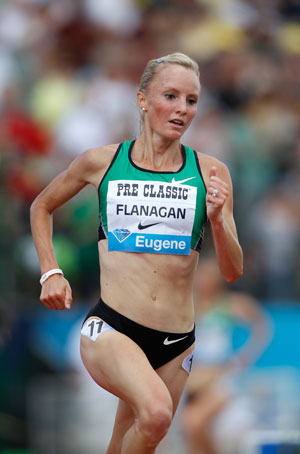 With my fave distant runner Kara Goucher out on maternity leave along with her newfound training partner, marathon royalty Paula Radcliffe, I was looking forward to watching Olympic medalist Deena Kastor take Manhattan in the upcoming New York Marathon. But now she is in a family way, too, and has withdrawn from the race, although Deena will be there to cheer on her pals. Congrats to all the mommy marathoners!
Just when it looked like there would be no American women to root for on Nov. 7, Shalane Flanagan announced she would debut at the marathon distance in the Big Apple. Shalane won bronze in the 10,000-meter race at Beijing in 2008, but she is adding roughly 20 miles to her signature distance. The US national record holder for both the 5k and 10k, Flanagan blogged that she's enjoying the training process for "the hardest race of her life." She's also the November cover girl of Runner's World. Best of luck to you, Shalane. We can't wait to see what you can do.
Saved to