Shaved Beet Salad With Balsamic Vinaigrette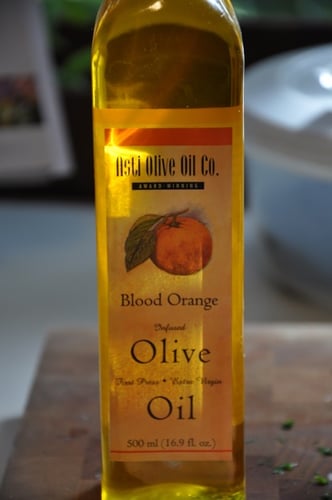 Ingredients
Dressing
1 shallot, finely diced
1/4 cup finely chopped fresh Italian flat-leaf parsley
1 tablespoon Dijon mustard
2 tablespoons balsamic vinegar
1 tablespoon sugar
3/4 cup blood orange-infused olive oil
Salad
1 large golden beet
1 bunch bitter greens*
1/2 head radicchio*
1/2 bunch mizuna*
1 bunch kale*
1/2 cup walnuts
1/4 pound crumbled goat cheese
Directions
Toast walnuts in an 350°F oven for 8 to 10 minutes. Occasionally shake to ensure they don't burn.
Make the balsamic vinaigrette by combining shallot, parsley, mustard, vinegar and sugar in a large bowl. While whisking constantly, slowly add the olive oil. Once all the oil has been added and the vinaigrette is emulsified, season it with salt and pepper.
Peel the beet using a sharp knife or a vegetable peeler.
Using a sharp knife or mandoline, shave it into thin slices.
Wash and tear the salad greens into bite-size pieces. Toss greens with shaved beets and walnuts in a large salad bowl. Dress with balsamic vinaigrette. Top with crumbled goat cheese.
Serves 6-8.
*Substitute your favorite salad greens, if all are not available.
Information
Category

Vegetables, Salads
Saved to