Skinny Buffalo Chicken Chili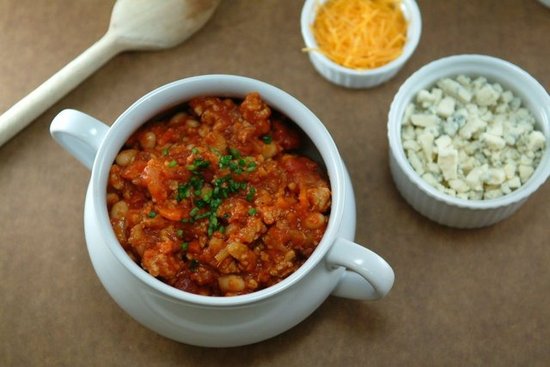 For the recipe check out my blog, Whipped, at http://whippedbaking.com/2012/09/21/buffalo-chicken-chili/!
This is a new favorite in my house – even my brother (who only only eats red meat) couldn't get enough of this recipe!
The balance of spices, heat, vegetables, and ground chicken is perfect! I call this "Buffalo" chili because the spices I use are also used for buffalo wings (love my Frank's Red Hot!). But don't be thrown off by the title – this does not taste like a chicken wing. It tastes even better! The subtle buffalo flavor makes this a perfect chili to sprinkle with blue cheese or cheddar and even better with some tortilla chips.
Enjoy!
Saved to