Blueberry Cheesecake Smoothie
When I want a fix of something sweet, cold, and satisfying I head into the kitchen and pull out the blender. Now, smoothie's quite as creamy and satisfying as say, a big bowl of ice cream, or a slice of blueberry cheese cake…BUT, this one is pretty darn close…if you ask me!
You get the creamy, tart flavor of cream cheese and the sweet, lovely flavor of blueberries…and if you like, the added satisfaction of a nice graham cracker crumble. I like the serve this smoothie in a bowl…because it just seems more like a dessert that way!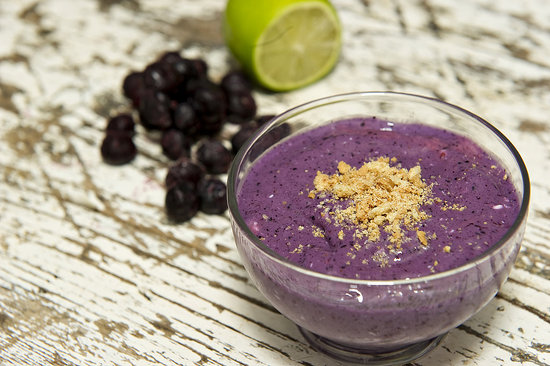 Blueberry Cheesecake Smoothie
Ingredients
8 cubes of ice
1/2 C blueberries
4 T Fat Free or Reduced Fat Cream Cheese
2 T Greek Yogurt
2 packets of Truvia (or 1 T sugar)
Juice of 1/4 a lime
1/2 t vanilla extract
a pinch of salt
3/4 C Milk (I used unsweetened Almond milk)
Directions
Put it all in the blender and blend it up until its smooth and creamy! Top with graham cracker crumbs or granola…or your favorite cereal.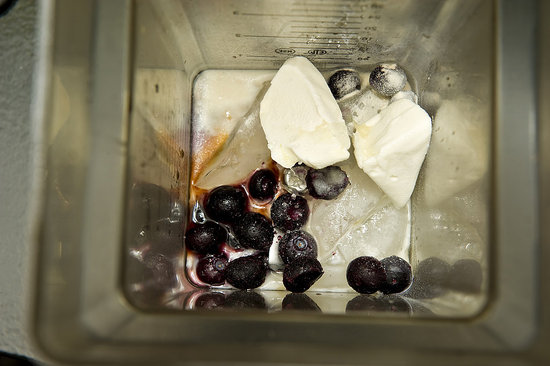 Information
Category

Drinks, Smoothies
Saved to