So Who Is Susan Komen? Ryan White? St. Jude?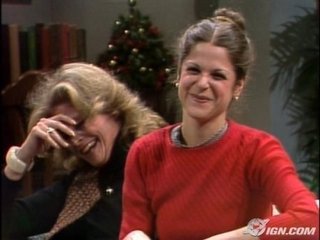 Arguing they want to avoid "confusion" among younger patients who don't know her name, the Madison, WI. branch of the nationwide cancer support network Gilda's Club is removing the name of legendary comedian Gilda Radner, an original cast member of Saturday Night Live and one of the first celebrities to make public her fight with cancer.
Radner, who famously said the disease gave her "membership in an elite club I'd rather not belong to," died of ovarian cancer in 1989.
The Wisconsin move, the latest of several such changes, has sparked online outrage - "Breaking: All people who died before the 'Twilight' movies were released never existed, let's all rewrite history now." "While we're at it, can Carnegie Hall be renamed Urban Outfitters iPhone Palace?" - from fans and cancer victims who argue that it dishonors Radner's legacy and courage, and it would be far better to educate people about her and thus "remember those that came before us."
Roseanne Roseannadanna: "It's always something - if it ain't one thing, it's another."
http://www.commondreams.org/further/2012/11/28-2
Saved to