Sophisticated, but Playful, Girl's Room
It took almost a year and close to 30 DIY projects, but I finally finished my Daughter's Big Girl Room! And for less than $600!
Virtually every aspect of the room is a budget DIY project, from Painting a Craigslist Bed, Framing 'Vintage' Air France Prints from a calendar, and Adding Faux Crown Molding...
To the Photo Canvas, Gallery Wall, and Painting an old Highboy a punchy yellow.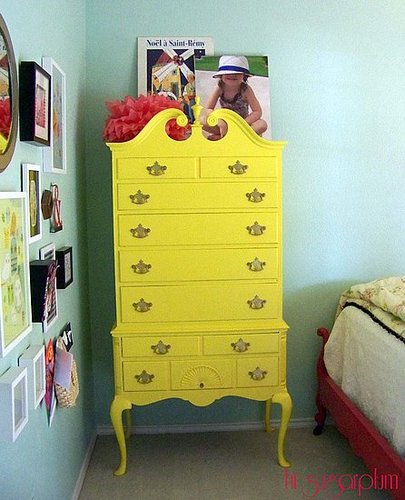 One of the shining stars in the room is the Monogrammed Window Pelmet, made from foam board! She even has a Custom Art Corner and a Hidden Reading Nook in the closet.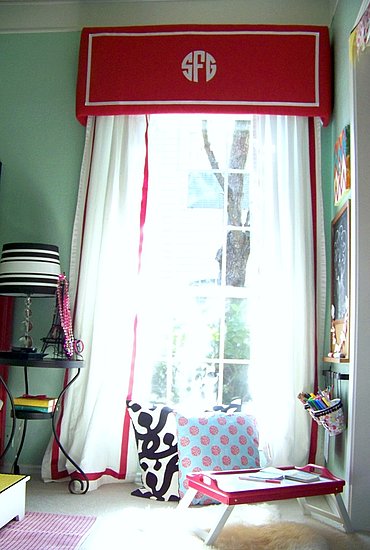 It was definitely a labor of love, and my 'client' couldn't be happier! See loads more pictures and details, including a Source List, on Hi Sugarplum!
Saved to