Soup-tastic Adventures: ugh.
That's the sound I make when I don't feel well.  Ugh.  And I sneeze a lot.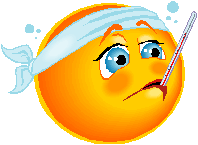 Yes, the germs from the kiddos may have finally caught up with me.  I left work early today, and I've been sleeping all day.  We'll see if I make it in tomorrow.  I'm sure it's nothing serious, just a run-of-the-mill sinus infection, but I'm still worn out and feeling "ugh."
 
I had the perfect soup picked out for this week too.  Minestrone.  I was going to start with some veal stock--homemade, of course--add some carrots, zucchini, mushrooms, onions, tomatoes and turnips, with little tiny macaroni noodles and some nice crusty bread, and maybe some Parmesan grated on top.  Ahh well.  Toast is delicious too, right?
 
Saved to