Soy Chorizo Tacos
I know...I know..SOY chorizo?! But yes...these tacos were so tasty and much healthier than their meat counterparts. I've been trying to lay off meat, so I may be posting more meatless recipes. Meatless and dairy-free (a.k.a Vegan) may sound blah, but I'm amazed at the flavors of plant-based food! Plus, they're easier on your body and much healthier for you. Also, the chorizo needs no seasonings--it tastes like the real thing. Give 'em a try!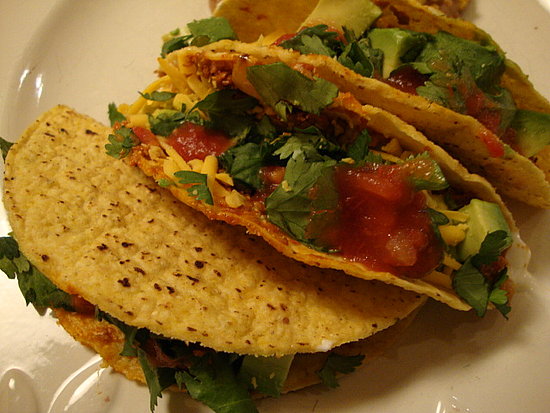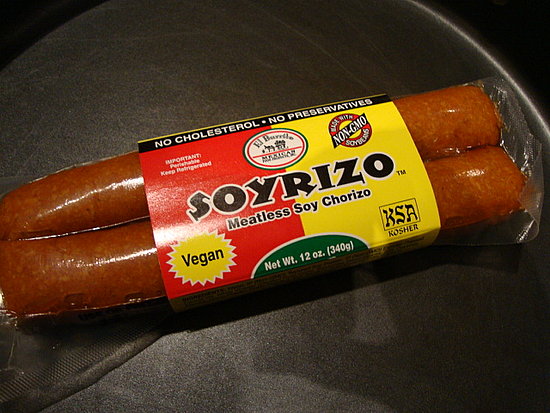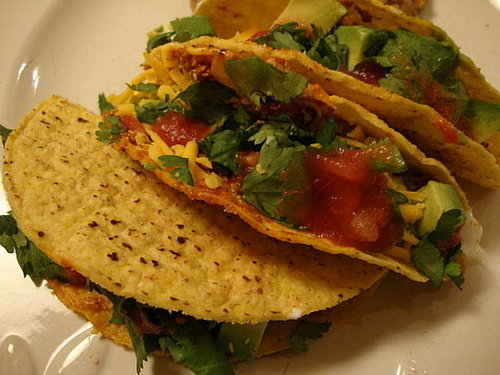 The Kind Diet cookbook
Soy Chorizo Tacos
Ingredients
1 Tbs olive oil
8 oz vegan chorizo or taco crumbles (found in the tempe and tofu section)
4-6 corn shells (or soft, if you prefer)
1/2 C diced onion
1/2 C chopped tomatoes
1 C tofu sour cream (Tofutti brand)
2/3 C shredded vegan cheese (Rice brand is good)
Prepared salsa
I added diced avocado and chopped fresh cilantro
Directions
Heat the olive oil in a skillet over med-high heat (I added the onions at this time and cooked until softened). Add the chorizo or taco crumbles and cook, stirring until heated through, 3-4 mins.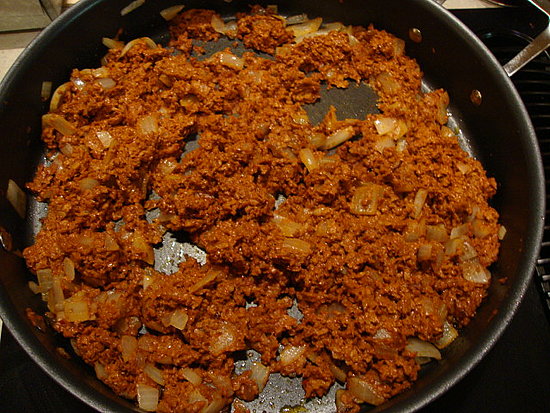 Arrange onions (if you want more), lettuce, tomatoes, salsa, sour cream, cheese, avocado, salsa and cilantro in bowls. Assemble as you want! Enjoy!
Information
Category

Other, Main Dishes

Cuisine

Mexican
Saved to