Spinach Fettuccine with Creamy Pesto Sauce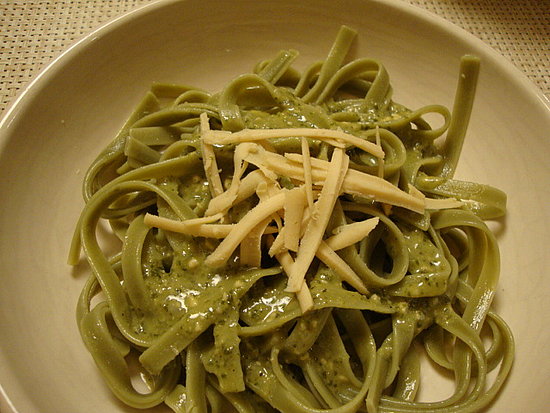 This is such an easy meal to whip up when you have very little time. I typically keep prepared pesto in the freezer for such times and of course, I still I have the huge block of catshew cheese that is conveniently stored in the freezer as well. Done in less than 25 minutes!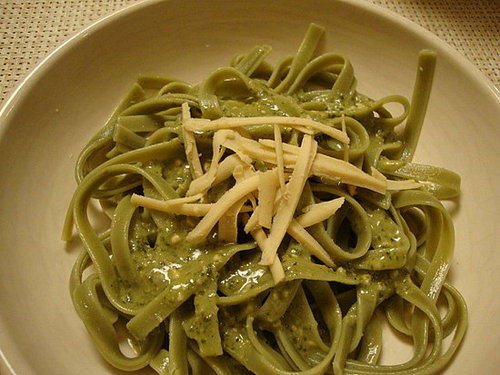 Original recipe
Spinach Fettuccine with Creamy Pesto Sauce
Ingredients
12-14 oz spinach fettuccine, cooked
1-1/2 Tbs cornstarch
2/3 C non dairy milk (not rice milk–too thin)
1/3 + 1 tsp vegetable broth
1/3 C prepared basil pesto
2 Tbs olive oil
Salt and pepper, to taste
Cashew cheese, shredded (Optional)
Directions
Heat olive oil in a small saucepan. Whisk in cornstarch, salt, and pepper; cook 2 minutes. Remove from heat and whisk in milk and broth. Add pesto and whisk thoroughly. Return to low to medium heat. Season with salt and pepper, if desired. I also added the 1 teaspoon of broth here to thin it out just a little. Ladle sauce over individual bowls of pasta and top with cashew cheese. Enjoy!
Information
Category

Pasta, Main Dishes
Saved to