Superbowl Food: Chicken Wings
The same way parties scream dip, football screams chicken wings.  Ok, and beer.  So naturally, I had both yesterday.  But in an attempt (however small it may have been) to save some calories, I decided to bake my wings this time, instead of frying them like I did last time.  The result was just as delicious, I promise!  Here's how I did it: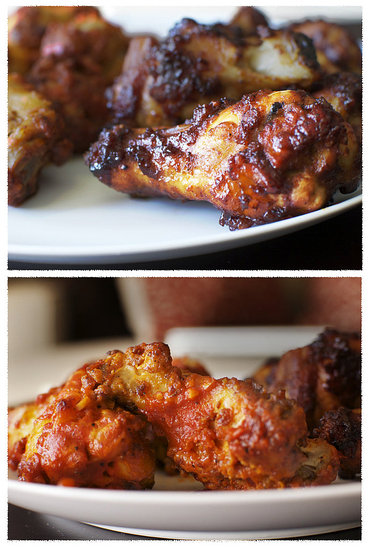 Click here to see the full recipe post!
Saved to