Swedish Tea Cookies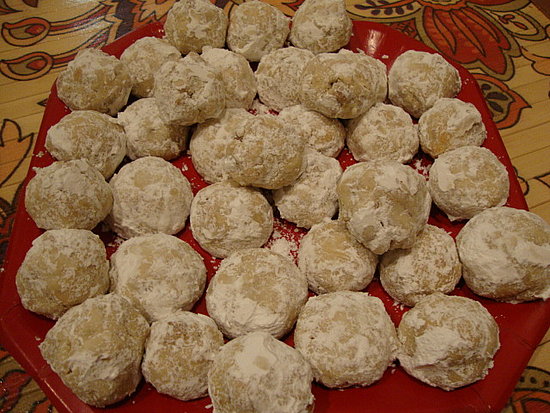 These  treats are also called Mexican Wedding Cookies, but growing up, they were known as Christmas cookies around my house. I suppose since I'm also a fraction Swedish, I'll go with the Scandinavian title. The recipe is my mom's and all I had to do to veganize them was to use Earth Balance.
Original recipe
Swedish Tea Cookies
Ingredients
1 C Earth Balance Margarine
2 C Confectioner's sugar, divided
1 tsp vanilla
1 tsp almond extract
2 C flour
1/4 tsp salt
1 C almonds, chopped
Directions
Place the oven rack in the middle—maybe a bit higher, otherwise the bottom of the cookies will get too brown. Preheat oven to 400. Cream together butter, 1 cup of the Confectioner's sugar, vanilla, and almond extract. In a small bowl, combine flour, salt and nuts; add to the butter mixture. Combine well until the dough holds together.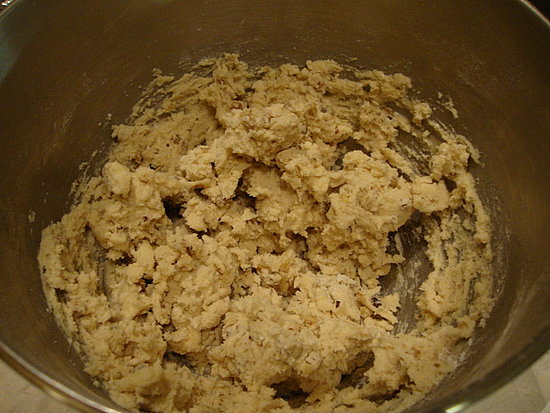 Form dough into 1″ balls and place on a baking sheet. Once you get down to the last 1/2 dozen, the dough will be crumbly, but just squeeze it together—works great.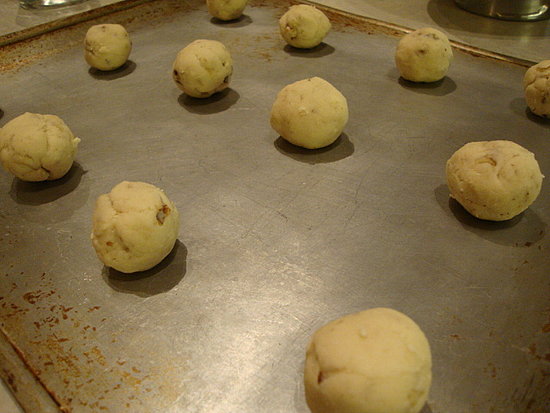 Bake 10 minutes.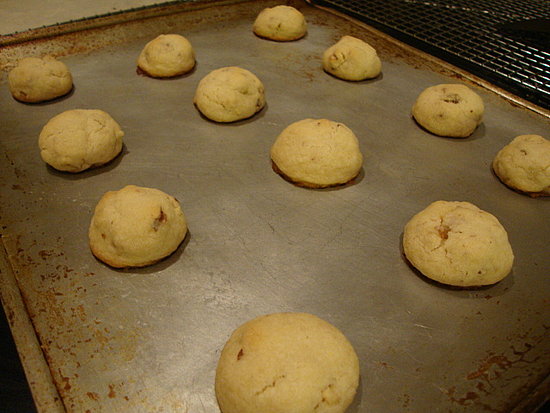 Once the cookies are cooled, roll them in the remaining cup of Confectioner's sugar and enjoy!
Makes 3 dozen
Information
Category

Desserts, Cookies
Saved to