TWEETY'S DAILY LOOK-BOOK! Inspired by the 80s! - March 5th, 2011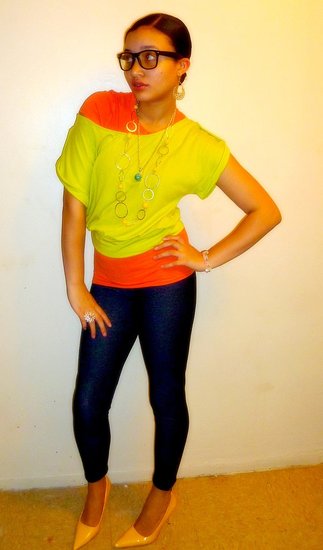 I call this look "B-Girl Nerdy Chic"!
Inspiration: I was really inspired by the 80s era when I put this look together. I decided to wear a lime green cropped shirt with a layered simple orange tee and some jeggings! I added some bright stand-out accessories and a pair of bright yellow shoes!
Where/When can you wear this: ANYWHERE, ANYTIME!
Check out my blog! www.younghipchic.onsugar.com
What do you think of my look?
Saved to