Tanning: The New Racial Slurr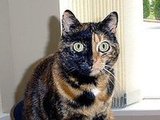 OMG...it IS racial.
Okay for the record I must state I have never had a spray tan or even tried a tanning salon. I embrace my paleness so that I can worry less about melanoma. Having tried painfully to acquire a tan when I was younger it became clear that I was not ever going to be golden.
So...does anyone else think that taxing the fair-skinned Americans is a good thing tax? One must wonder if a tax
was levied on only minority establishments just how much outcry would occur...and I would say it would be deafening.
A tan.....seriously...if you aren't born with it then you shouldn't have it right? Gosh. Pale Americans all over our nation are annoyed. Who says we can't be more colorful? How dare you desire to be something as trivial as being golden?
That is exactly how I see this tax. It sends this message yet I do not hear the ACLU screaming "UNFAIR" do you? It just isn't in their best interest. This tax will affect only the pale....not who they defend typically...if ever.
When do we stand up and say enough? To be honest my disgust has nothing to do with this tax BUT the reason most of us sit quietly by and shrug. It would be politically incorrect to point out that taxing whites (or anyone who happens to be pale and would perhaps like some color) is inappropriate....but it is exactly what we should be doing.
Those who have spoken up have been shamed into silence by the accusing darker crowd as if racial bias is always on the paler side of anything. Anyone with a natural tan will be quick to object as if they are the only ones who can conveniently toss the term "racial bias" around. Oh crap...how much trouble am I going to get over that sentence? Is that sentence racial? Not if we truly have equality here in America.
A tax on those who happen to be born with a lacking skin pigmentation is profiling.
Is lack of skin pigmentation perhaps a disability? To allow something so vile to be shrugged at should be criminal. That is exactly what the ACLU would be saying if we were taxing something like...um...hair straightening. BUT a tax on that would be perceived as a racial profile issue even though clearly more than one race may straighten their hair. These pale people are disadvantaged but the ACLU could care less.
Why aren't more people angry? They are but they just aren't being listened to. They don't have the power that the ACLU or other special interest groups has to make noise. The paleness of our resolve is wearing thin.
The skinny on the skin tax is this....it IS racial. If you don't think it is then prove it. Yeah...let's go tax ONLY the pale small businesses and somehow say it is not racial.
See the meek pale business woman shrug as if she can do nothing about this this tax:
http://epk.com/business/tanning-tax-thanks-obama/
Have we all become so politically-correct and bashed into future aimless shrugs... as if it is okay to single out those who for years have been wearing the weight of a past we are not connected to...to pay for the wrong doing of over a century ago? Are we all doomed to be labeled racist merely because we were born pale?
Dare I say that Caucasians everywhere often bow out of a conversation where there could be any vague attack upon us based on only being born pale? Are we to remain speechless out of fear of that terrible possibility... that we would be accused of being racist merely by having a difference of opinion? It happens everyday.
So....if we quietly let this pass what will be next? Is a tan really that important? I say that the moral obligation to say "UNFAIR" should be there regardless. If it had been a tax on only hair straightening salons the objections would be astounding because it would be clearly seen as a racial profiling of minority small businesses.. .even if the spirit of that tax had nothing at all to do with race.
You see...Tanning is the new racial slurr. That is reality.
Saved to