Website of the Day: Telegram Stop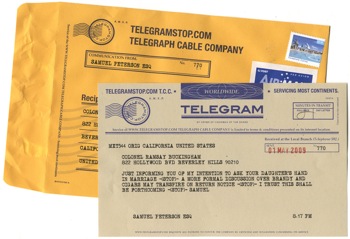 I was a big fan of Telegram Stop last year when I first discovered it, and now it's getting a bit of a modern touch with the addition of photo uploads. For less than $6, you can send an old-timey message with the classic STOP after each period and even get a printed pic right in your envelope. Bonus — you can now send in large quantities for birthday parties, weddings, and events!
Do you have an interesting website you want to share? Join the Website of the Day group and blog it for a chance to be featured on GeekSugar.
Saved to