Thai Chickpea Collard Wraps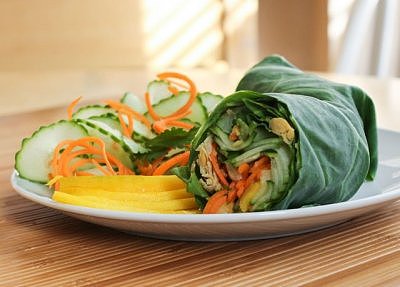 These wraps are a perfect lunch or light dinner, and if the only greens you tend to eat are spinach and romaine lettuce, collards are a fantastic way to diversify. I made mine with Thai ingredients including galangal, Thai basil and a bird's eye chili, but I've included substitutions in case you can't find these ingredients.
Click here for the recipe!
Saved to