Three in one: armoire/TV stand/art station
I started with a cute white wicker armoire (a craigslist find) that was already pulling double duty as a TV stand and as clothes storage for my 6-year-old. But when you have 2 girls sharing a room, double duty is not enough! I ALSO wanted this piece to serve as an art station.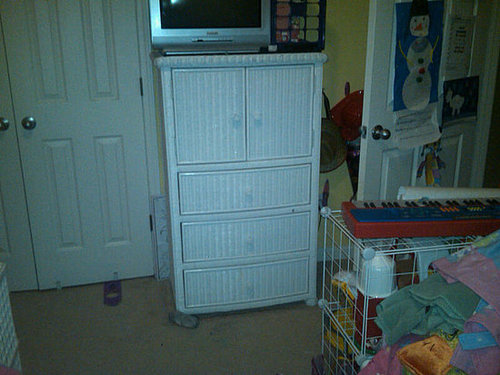 So I attached some stick-on cork sheets to the cabinet doors.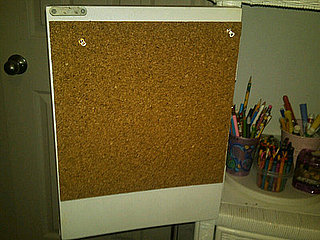 Then I repurposed a lazy susan from the kitchen...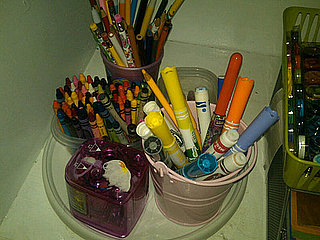 And after purchasing a couple of organizational trays from an office supply store, we now have our art station! (And no more easel in my hallway!)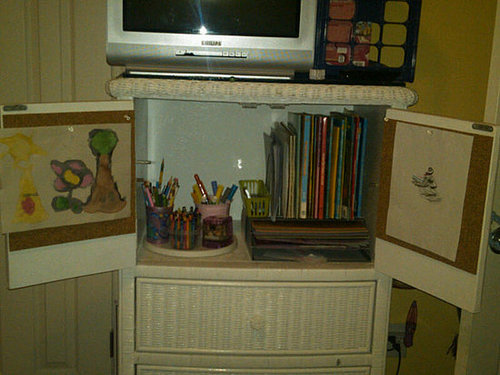 Saved to