Tips for that first date following a *Singles Event*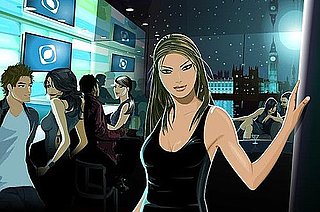 Safety first!
1. Before leaving the home you need to make sure that you know enough information about your destination.
2. Agree to meet in a well-lit open public place where there'll be others nearby.
3. Do not agree for one of you to provide transportation for the other or to be picked up at your home. Keep in mind, that if you find out that your date is mentally unstable, at least you'll have the comfort of knowing that they DO NOT know where you live.
4. Tell someone like a relative or friend about your plans and write down the details of the meeting in a date book or on a calendar.
5. Plan to bring a cell phone and have the number of the person whom you're meeting handy. DO NOT put your cell phone deep into the bottom of your purse - where it will be hard to get to in a hurry. And remember to bring cash & credit cards.
6. Remember getting to know each other is not a race, take your time. Keep in mind that you just met this person and they DO NOT know any of your family and friends. He/she is a complete stranger. Intimacy should be a complete NO NO.
7. Don't tell every thing about yourself as you do not know the other person very well.
One factor i.e. very important is the sense of humor. Do not forget to take it with you.
:) If you guys can think of any other safety tip then please feel free to share with everyone :)
.
.
.
Saved to