Tresseme 24 hour Finishing Spray
Due to the recent economic plunge, I have been forced to buy drugstore brand essentials.  Some of which have turned out to be VERY good products!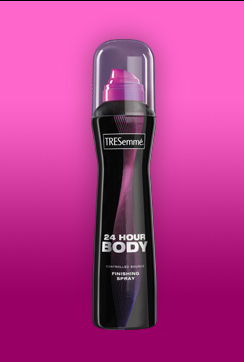 This, product, however, I have had to return the can for a new one three times now as the dome sprayer (although it is esthetically pleasing) does not function.  You have to push with all of your might and it hardly sprays anything... 
When I returned it the last time, I had to search through the whole shelf to find one that would spray. 
Sure, the nozzle LOOKS pretty, but it doesn't function.
Saved to