A Recipe for Troll Caught King Salmon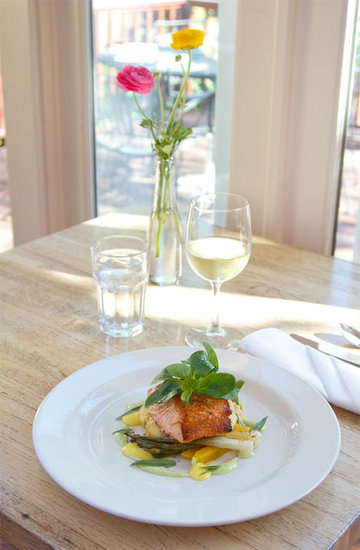 We had an incredible evening dining at the Inn at Ship Bay on Orcas Island here in Washington State.  Chef Geddes and his talented team of chefs prepared for us amazing and unique dishes that to this day, I am still dreaming of.
Luckily, Chef Geddes was so kind to share with me his recipe for the most amazing salmon I have ever tasted.  Hands down.  You can find the recipe here.
If you have never heard of Orcas Island I encourage you to put a visit here on your bucket list.  This island is equivalent to Heaven on earth for Foodies.  Have a farm to fork experience and meet local farmers and chefs who come together to bring you an evening full of culinary delights that will leave you longing to come back to this island again and again.  Sustainable agriculture is the way of life here and to me, that is the best way of life :)
Saved to