Jo-Sha Yoga Mat Wipes: Keep Your Practice Clean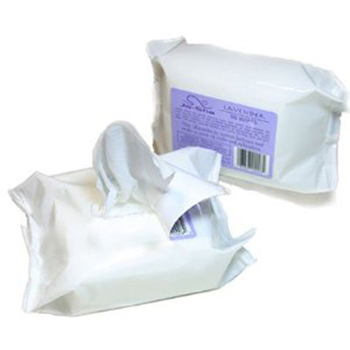 I'm a germaphobe — at least when it comes to yoga. I don't like loaning out my mat and won't borrow one unless I know that it's clean. Something about another person's sweat makes me squeamish. Recently, I found myself in a predicament: new yoga studio, no mat of my own, and community mats were not cleaned. Seeing the uncomfortable look on my face, a fellow student handed me a Jo-Sha yoga mat wipe ($13 for 50 wipes).
Jo-Sha wipes are packed in the same way that disposable makeup wipes are, which makes them really easy to travel with. I've used wipes in the past to clean my mat, but they always left a sticky film behind — not Jo-Sha wipes though. What is left behind is the faint smell of lavender that brings a little bit of aromatherapy to my practice.
Saved to