Valentine Candy Boxes
I saw this great DIY idea on Mel's Kitchen Cafe at the beginning of Febuary and feel in love. This weekend I took her idea and ran with it. It was a bit time consuming, but turned out so cute! The longer boxes have 9 Toffee Almond Hershey's Nuggets with "VALENTINE" printed on the nuggets. The smaller boxes have 2 Reese's Peanut Butter Hearts -- my brother's favorite.
Note: Her post has the templates for the top and bottom of the candy boxes, but I found the measurements to be off by about 5/8" on all sides, so I just drew my templates by hand.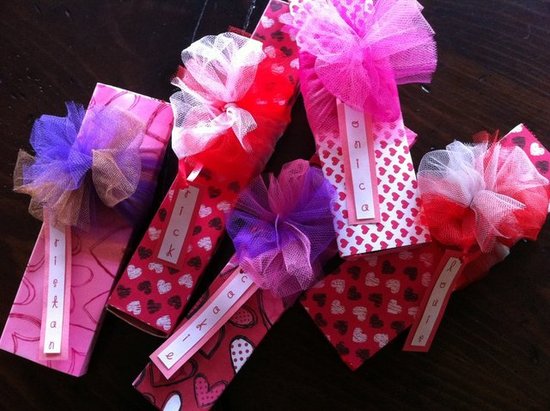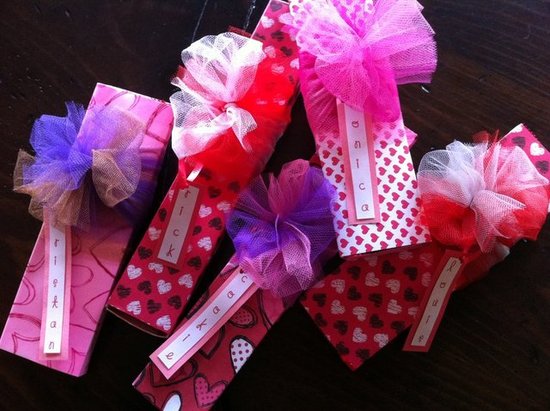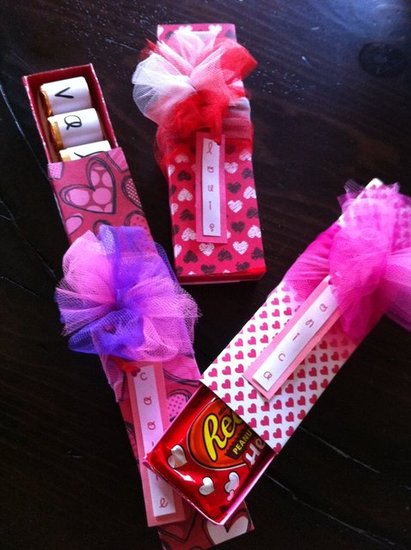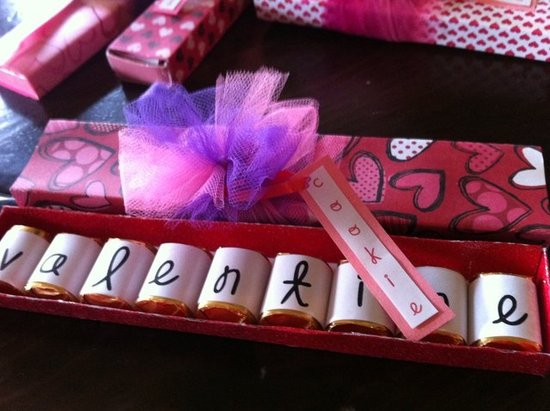 Saved to